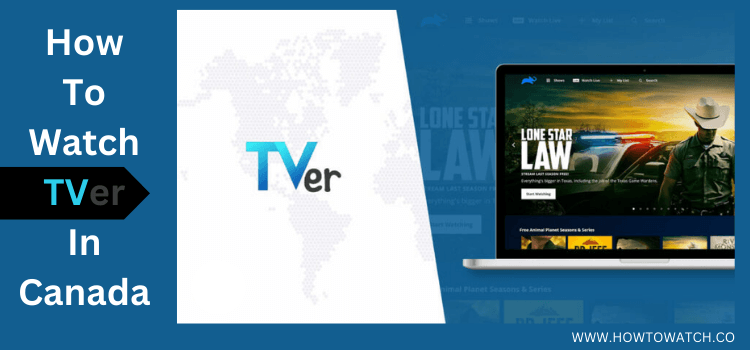 TVer is a free Japanese VOD service offering content from Nippon Television, TV Asahi, and Fuji TV. The platform provides many Japanese TV dramas, documentaries, and a variety of Anime shows.
The hassle is that the service is only available in Japan. The only way to watch TVer in Canada is with the help of a VPN and connecting to the Japanese server.
If you try to access Tver in Canada without a VPN, you will keep clicking on the content but it will not play.
I was able to unblock TVer from Canada and watched my favorite Japanese show with the help of ExpressVPN and the other best VPNs that I have discussed in this guide.
Our Recommended VPN – ExpressVPN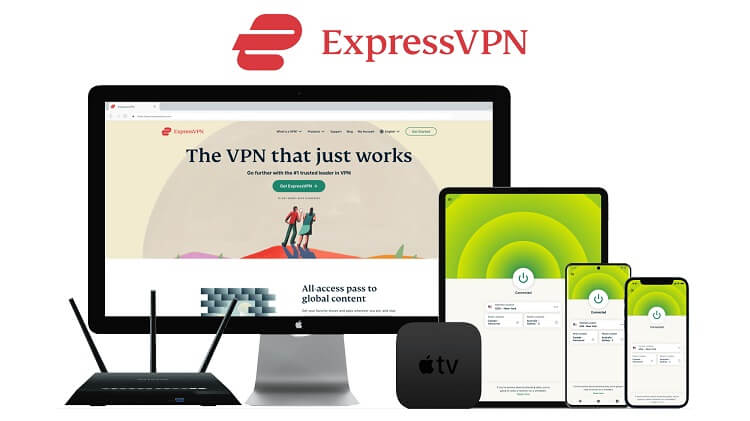 ExpressVPN is our recommended choice when you want to unblock TVer in Canada as it can easily bypass its geo-restrictions and keep your online identity safe while streaming.
Get yourself ExpressVPN today and enjoy 3 extra months for free. You also get a 30-day money-back guarantee so use all of its features risk-free for 30 days.
---
How to Watch TVer in Canada [7 Easy Steps]
You can watch TVer in Canada for absolutely free following these simple steps below. The best part is that the website doesn't require any registration!
However, you will have to fill out a short and easy survey before your content starts playing! Also, you will have to deal with ads. 
Step 1: Subscribe to a good VPN service (ExpressVPN is our recommended choice)
Step 2: Download and Install the ExpressVPN app on your device
Step 3: Open the VPN app and connect to the Japan server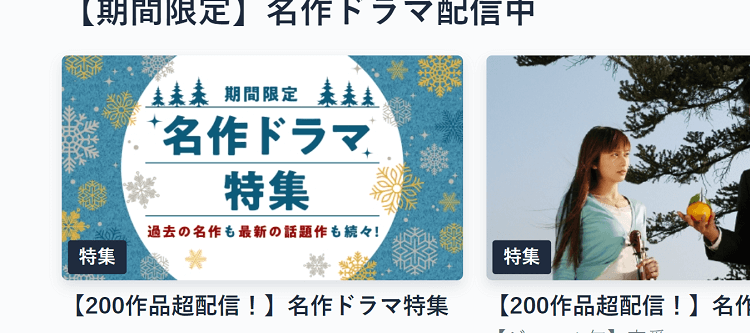 Step 4: Go to the TVer website and scroll down to select the content you want to watch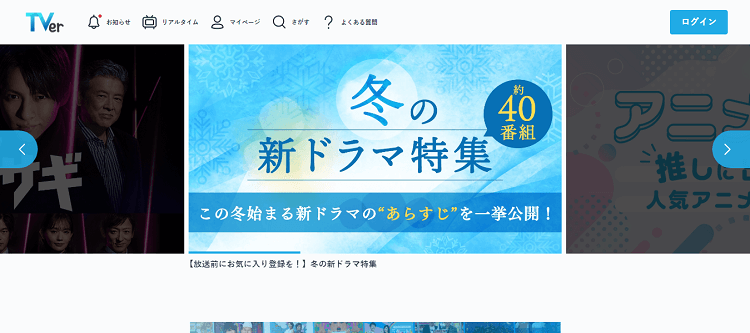 Step 5: Choose the content of your linking e.g Silent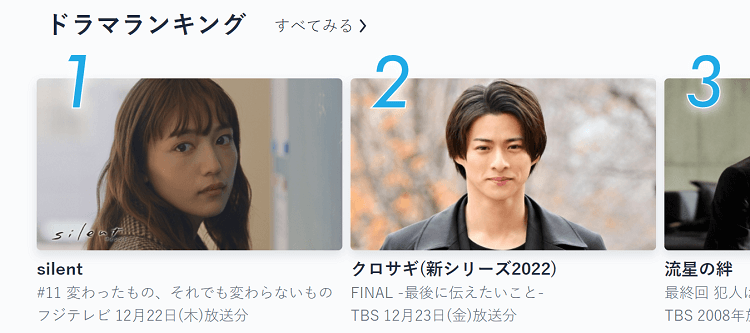 Step 6: Fill out the short survey with your birthday in the format of Y/M/D.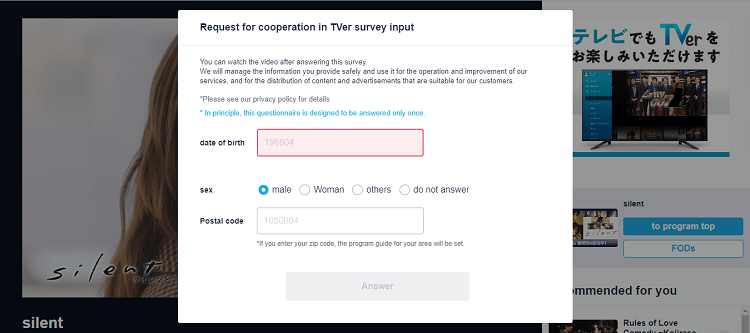 Note: You will also have to fill in a Japanese zip code e.g: 105-0004
Step 7: Wait for the ad to stop and then start streaming!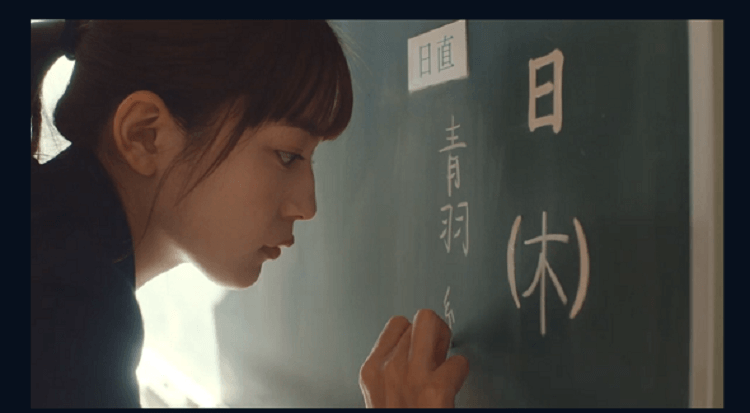 ---
3 Best Recommended VPNs to Watch TVer in Canada
We tested over 35 different VPN services to see whether they could bypass Canada's censorship of TVer.
Only the top three VPNs we tested were successful in unblocking TVer from outside of Japan on the first try and with fast speed:
---
1. ExpressVPN
Since ExpressVPN has three servers (i.e. Tokyo, Tokyo-2, Yokohama) in Japan, it is our top recommendation as a VPN service for accessing TVer in Canada. Its impressively high speed (89 Mbps out of 100 Mbps) means that video will play without interruption.
Aside from TVer, you can access additional geo-blocked content like Arte TV, ZDF, Prende TV, etc., from any location in ExpressVPN's global network of over 3,000 servers in 94 different countries.
ExpressVPN provides a 30-day money-back guarantee and a subscription price of $6.67/month, in addition to a three-month free trial. 
---
2. Surfshark
Owing to its 13 Japanese servers and speedy service of 83 Mbps out of 100 Mbps, Surfshark VPN is another top recommendation for Canadians looking to bypass TVer's geo-restrictions.
Surfshark has 3,200 servers in 99 different countries, allowing you to access any blocked content such as TG4, ServusTV, Phoenix, Plex, not only TVer.
Surfshark offers a subscription for $2.49/month with a 30-day money-back guarantee. Whereas a single Surfshark VPN membership may be used on an infinite number of devices at once.
---
3. NordVPN
In addition to competing VPNs, NordVPN makes it simple to bypass TVer's geo-restriction thanks to its 80+ servers in Japan and a high speed of 81 Mbps out of 100 Mbps.
NordVPN's extensive network of more than 5,200 servers in 59 countries allows you to bypass geo-restrictions and watch your favorite shows from anywhere in the globe.
The cost for NordVPN is $3.49/month, and there is a 30-day money-back guarantee if you aren't completely happy with the service. In addition, a single NordVPN account may be used on as many as six different gadgets at once.
---
Why do I need a VPN to watch TVer in  Canada?
TVer has geo-restrictions that prevent it from working outside of Japan, so even if you're visiting Canada or another country for a short period of time, you won't be able to see any of its content.
Thus, a VPN is needed and used so that Canadians may continue to access TVer. TVer is only one example of a streaming service that is unavailable outside of its own country due to territorial restrictions imposed by copyright ownership or licensing agreements.
You may, however, get a Japanese IP address if you use a VPN and connect to the Japan server. If you do this, TVer will recognize your IP address and treat you as a Japanese user, granting you access.
---
What to Watch on TVer in 2023?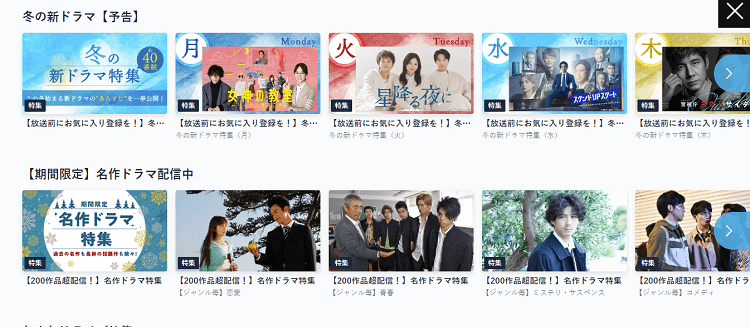 Live TV and VOD are both available on TVer. Here is a list of some interesting content that you can stream on TVER:
Elpsis: Hope or Disaster

Silent

PICU Paediatric Intensive Care Unit

The Travel Nurse

Risky

Black Heron

Love and Bullet
---
Which Devices are Compatible with TVer?
TVer is compatible with any electronic device. You can see TVer from any device so long as you have access to the internet.
Windows/macOS Computers

iPhone 13 to the latest

iPad OS14 or the latest

Android Smartphone/tablet 7.0 or the latest version.

 Android TV

Panasonic Viera

Google Chromecast

TVS REGZA Regza
---
TVer Alternatives to Watch in Canada
Apart from TVer you can also watch other video-on-demand services of different countries with a VPN. These services include:
---
FAQS- TVer
Is it legal to watch TVer in Canada with a VPN?
Yes. It's normal practice to use a VPN in Canada to encrypt all of your web traffic, including TV streaming. However, you should not watch any illegal content.
Is TVer Japan free?
Yes, TVer Japan is absolutely free, and you can watch live TV and video-on-demand content without paying anything.
Can you watch TVer in Canada with a free VPN?
You certainly can. However, we advocate choosing a premium service, such as ExpressVPN, which has the capabilities necessary to provide a secure and high-quality viewing experience.
---
Conclusion 
TVer is a free VOD service offering interesting Japanese content. However, it is geo-restricted in Canada.
In this article, I have discussed easy steps to watch TVer in Canada and bypass all limitations by using premium VPNs.
I have discussed several VPNs and recommend ExpressVPN, but you can use whatever meets your requirements the best.