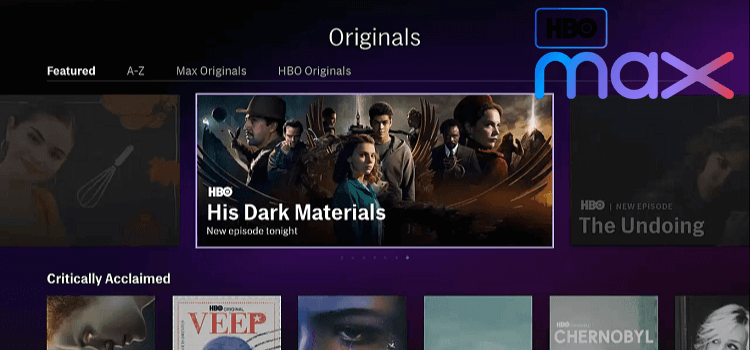 If you attempt to watch HBO in Canada online, you will be redirected to a site called Crave, the official HBO Canada in a sense, which is not as impressive as the original.
And if you attempt to watch HBO Max in Canada or the long-awaited 'The Friends Reunion', you will simply be greeted by a message similar to this one:
"Sorry, HBO MAX isn't available in your region yet."

However, HBO Max has now extended its service to Europe in 15 New Countries.
If you wish to stream HBO Max in Canada as it was originally intended, you're going to have to use a VPN. We recommend using ExpressVPN and we're going to tell you how.
I was able to unblock HBO Max using ExpressVPN servers like Latham, Bend, and Detroit and I was simply given access to it.
Our Recommended VPN – ExpressVPN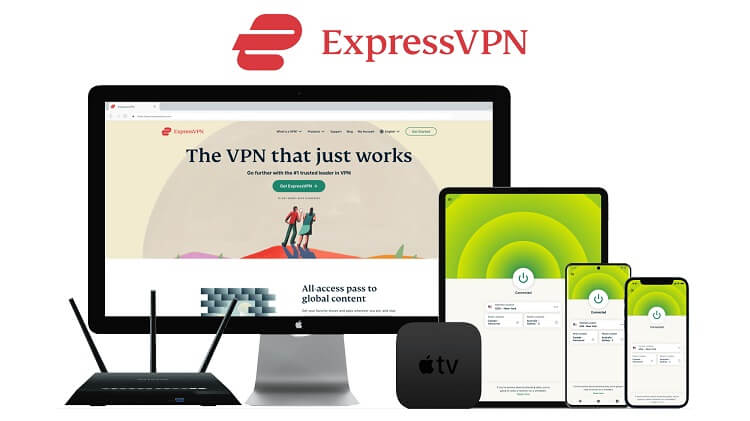 ExpressVPN is our recommended choice when it comes to unblocking HBO Max in Canada as it easily bypasses its geo-restrictions and keeps your online identity safe while streaming.
Get yourself ExpressVPN today and enjoy 3 extra months for free. You also get a 30-day money-back guarantee so use all of its features risk-free for 30-days.
---
How to Watch HBO Max in Canada
As we've said before, you can watch HBO Canada on-demand, but it's not going to be as good as the original, which is why you need a VPN. Follow this guide to unblock the US HBO:
Step 1: Subscribe to your VPN of choice (We recommend using ExpressVPN)
Step 2: Download and Install the ExpressVPN app
Step 3: Connect to a US server (e.g. New York)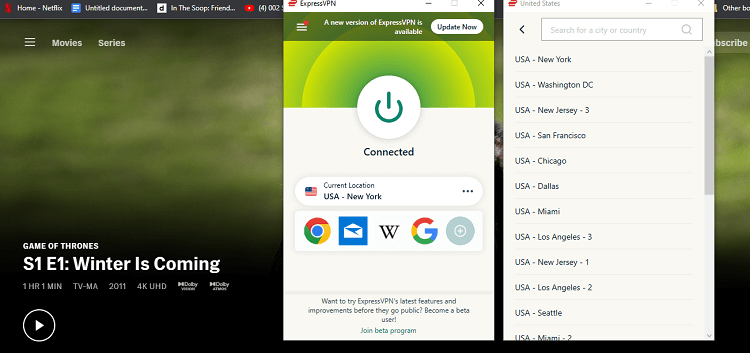 Step 4: Open HBO Max and click on "sign in"

Step 5: Enter your credentials

Step 6: Choose anything to watch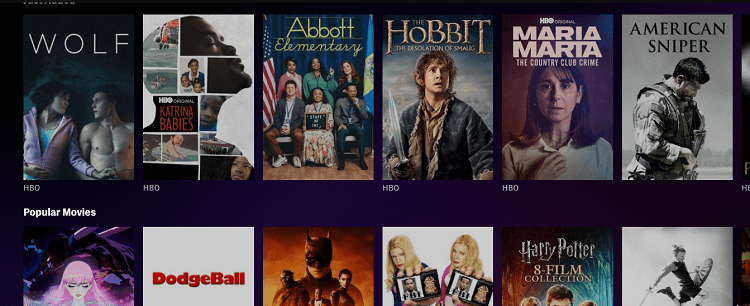 Step 7: Enjoy Streaming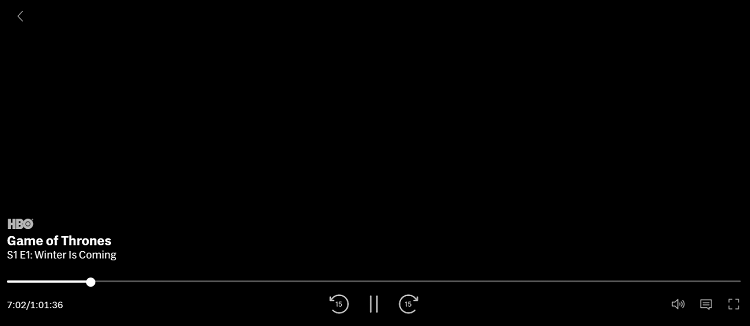 ---
What are the Best VPNs to Watch HBO Max in Canada?
We've tested a ton of different premium VPNs, and we've found that ExpressVPN is the one that works best for unblocking HBO services.
1. ExpressVPN
ExpressVPN offers a 15-month plan worth $6.67/month (Balck Friday Deal with 3 Months Free), provided with a 30-day money-back guarantee, making it great for the hesitant customer that wants a shorter commitment.
ExpressVPN has over 3000 servers across 94 countries, with 22 locations in the US which makes it easy for you to watch any other US streaming service as well besides,  HBO MAX, for example, Paramount Network, Discovery+, PBS, Tubi TV, etc.
ExpressVPN also boasts an in-built speed test feature, giving you an idea of which server might be best for streaming HBO in Canada.
Here's an image of HBO Max unblocked using ExpressVPN: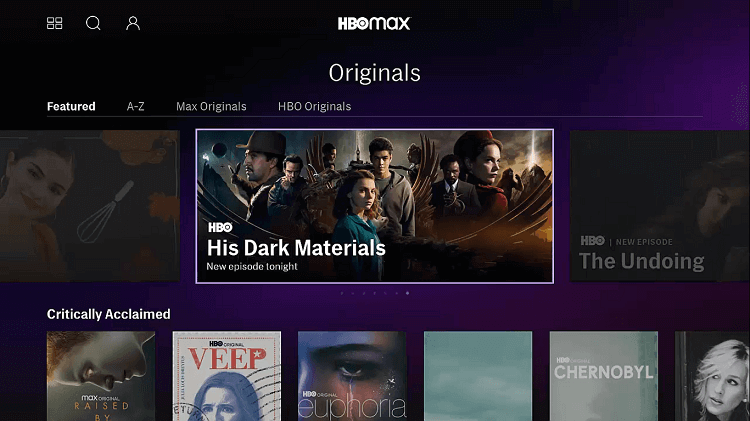 ---
2. Surfshark
Surfshark's 2-year plan which it is currently offering for $2.49/month, makes it the cheapest VPN on the market at the moment.
Not only is it cheap, but with just one subscription, you can access the VPN over an unlimited number of devices simultaneously, from your laptops to your home computers.
Surfshark provides access to 3,200+ servers across 63 different countries. 500+ of these span 20+ US cities, so you'll always be sure you can access American HBO whenever you want.
This also comes with a camouflage mode, disguising you from your internet provider, and a white-lister, allowing you to select which programs can connect to the internet without the VPN. These extra features provide amazing value for an extremely low cost.
---
3. NordVPN
NordVPN's 2-year subscription plan competes with Surfshark, though it's slightly pricier, costing $3.29/month.
However, you can justify the difference with the huge number of US servers, making up 1947 out of a total of 5402 servers, which can be accessed on 6 devices simultaneously.
What's great about the vast number and spread of servers, is that you'll always have a backup in case the one you've been using fails while streaming HBO content.
NordVPN also has some interesting features like double protection, allowing you to change your IP address twice, and CyberSec, which prevents you from accessing malicious content.
NordVPN offers a 30-day money-back guarantee, just like many other premium VPNs, so that you can test it out with HBO before fully committing.
---
4. CyberGhost
CyberGhost is a fairly simple and no-nonsense VPN, offering an 18-month subscription plan worth a very modest $2.75/mo.
This VPN also offers a 45-day money-back guarantee, which is longer than any other VPNs on this list offer, other than Hotspot Shield.
If you're not sure about whether you really need a VPN, we recommend trying this one out because of its long 'trial period', and its extremely low cost if you do decide to stick with it.
CyberGhost provides a clean, easily accessible UI; offers protection from the dangers of the internet; and also contains a kill-switch, preventing potential harm in case the VPN disconnects.
Something that stands out about this VPN, is that it offers special servers meant for streaming, which is perfect for whenever the urge to binge your favorite US HBO show arises.
---
5. IPVanish
This VPN might be the underdog here, but it has its merits. IPVanish offers a decent 1-year plan at $6.49/mo, with a 30-day money-back guarantee.
What makes it really special is its offer of 250GBs of cloud storage at SugarSync, provided at no extra cost, secured with IPVanish's encryption, something which no other VPN provides.
With 793 American servers, out of a total of 1500+ across 75+ locations, you can be certain that IPVanish will always have your back when you're in the mood for some HBO streams.
---
6. Hotspot Shield
One of the oldest commercial and premium VPNs, Hotspot is highly renowned. It currently has a yearly plan worth $7.99/mo and offers a 45-day money-back guarantee just like CyberGhost.
Hotspot Shield may offer free access to a sing US server, but its premium service is where it shines, claiming servers in 27 US cities, out of a total of 3200+ across 80+ countries.
Hotspot Shield may not have all of those shiny features that other VPNs on this list do, but it has military-grade encryption, ensuring your safety while also granting access to US HBO.
---
7. IPVanish
A subscription to PrivateVPN gives you access to servers in 9 US cities, out of a total of 150+ in 60 countries. Their 13-month plan costs just $3.82/mo.
This VPN offers access to its servers across 6 devices simultaneously, from your computers to your mobile phones, giving you access to HBO no matter where you are.
And of course, it also offers a 30-day money-back guarantee.
---
Why Do I Need a VPN to Watch HBO Max in Canada?
So, we've given you the rundown of what HBO services are available to you, but we haven't explained why. We'll give you a brief explanation so you get why a VPN is required.
Essentially, the media on these platforms requires legal agreements for its display in every single region. These legal agreements must be made with the companies that have local rights.
If these local companies do not agree to allow their content to be displayed, service providers like HBO can't display that content in that region even if they can in other countries like the US.
Then there are also laws in certain regions that restrict foreign media services from providing locally. These things, as well as others, contribute to differing international libraries.
Or in the case of HBO Max, full-on restrictions, are known as geo-restrictions.
This is why if you want to watch a certain show or movie that US HBO but Canadian HBO doesn't or HBO Max content, you're going to need a VPN.
A VPN (Virtual Private Network) uses special private servers to mimic a private network, allowing you to disguise your IP address, which is how you're identified on the internet.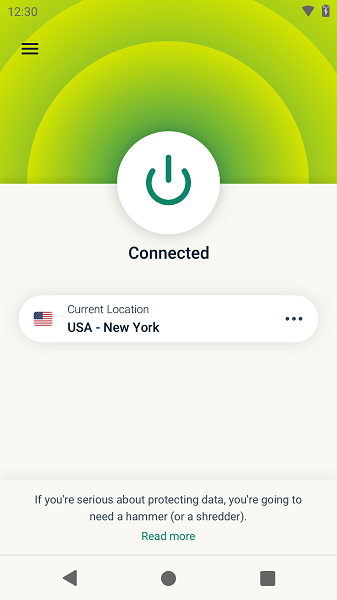 When connected to a US server in a VPN, HBO will assume you're accessing the platform from within the US, this way it gives you access to the content it would otherwise bar you from.
VPN servers are expensive to maintain, and therefore the service providers need a source of income. This is why 'Free' VPNs are extremely suspicious.
There might be legitimate free services (like Hotspot Shield) that have limited server options, but most are usually riddled with adware and other malicious programs.
The VPNs we've recommended have been tested and are known to work with HBO services, whereas even other premium VPNs may not because HBO specifically blocks their servers.
---
How to Subscribe to HBO Max in Canada?
Step 1: Connect to the US server over ExpressVPN
Step 2: Go to the HBO Max website and click on "sign up now"
Step 3: Select a subscription plan
Step 4: Enter all the required information
Step 5: Buy the Play Store eGift card and fund the HBO Max subscription through it
Step 6: You can enjoy watching your favorite content on HBO Max
---
How to Watch HBO Max on Smartphone
Step 1: Connect to the US server over ExpressVPN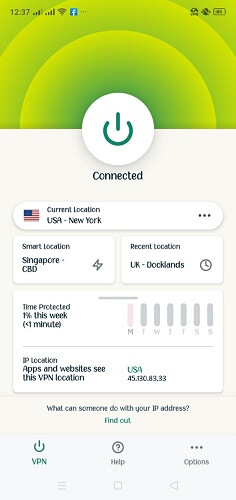 Step 2: Download HBO Max APK from the browser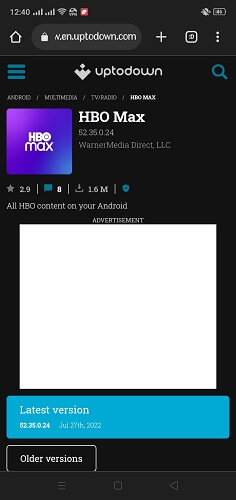 Step 3: Install the APK on your browser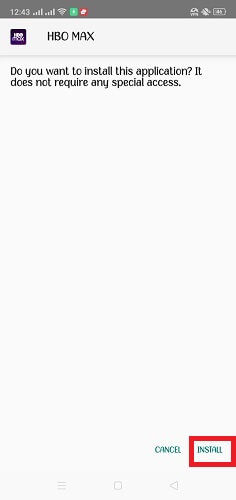 Step 4: Open the app and click on the profile icon at the right top corner of your screen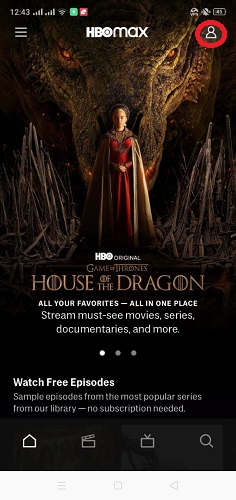 Step 5: Click on "Sign in to your account"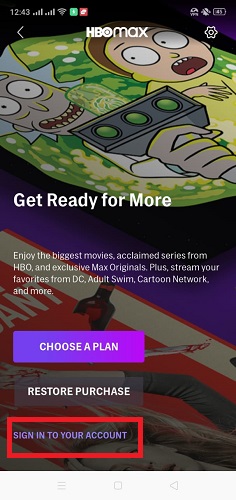 Step 6: Enter your credentials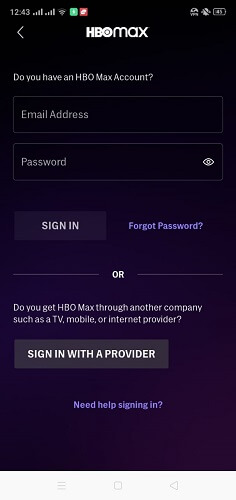 Step 7: Choose a show/movie to watch, e.g. Westworld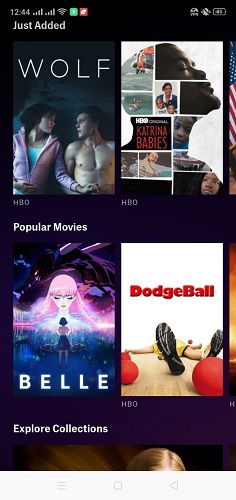 Step 8: Choose a season and episode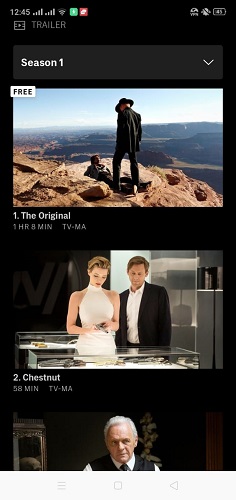 Step 9: Enjoy Watching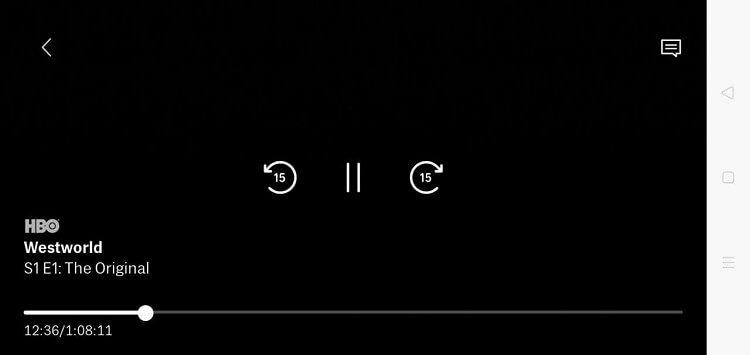 ---
How to Watch HBO Max Content for Free in Canada?
cataz.net is your ticket to access HBO Max content for free. Cataz.net is a free website that requires a VPN connection to ensure protection from ISPs. Not just HBO Max, but you can watch Hulu, Netflix, and other premium service content over Cataz.net as well.
Follow the steps below to watch HBO Max shows/movies for free on Cataz.net:
Step 1: Connect to the US server over ExpressVPN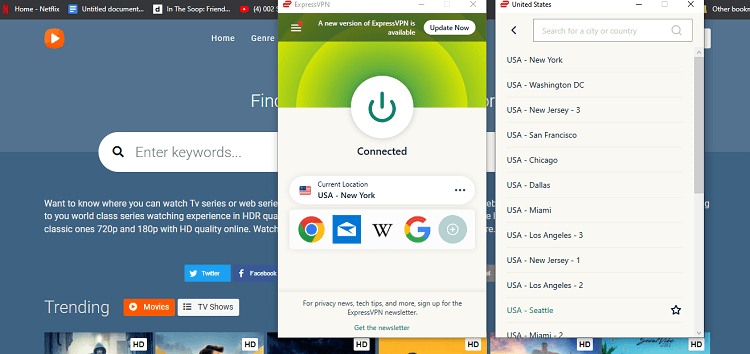 Step 2: Go to the Cataz.net website and search for any HBO Max original show, e.g. Atonement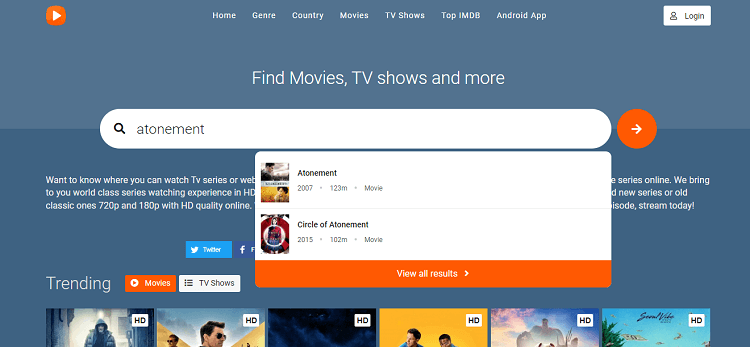 Step 3: Choose a suitable option from the appeared options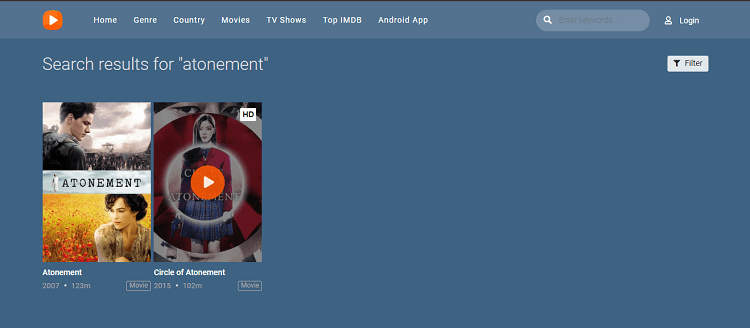 Step 4: Click on the "play button"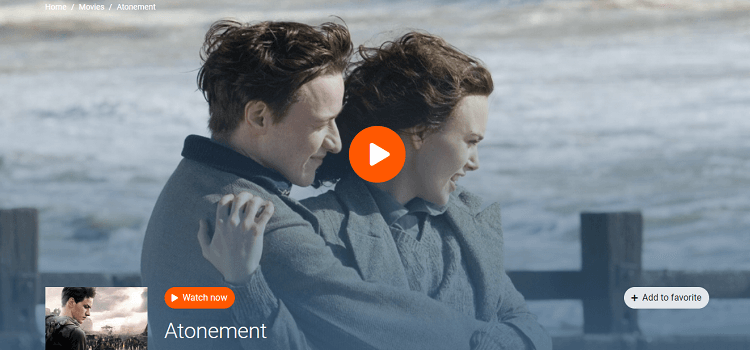 Step 5: Enjoy Watching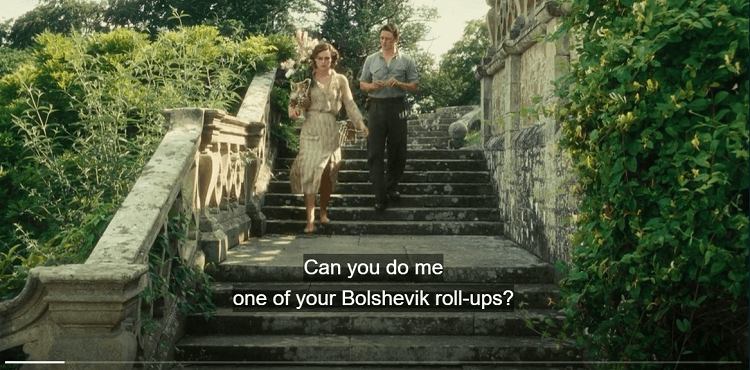 ---
What Can You Watch on HBO Max?
HBO has always had great line-ups of movies and shows as part of their cable service, and now with their online platform, they've made their selections available on-demand.
If you're not sure if their online platform is for you, or if you just don't know what to watch, we're going to give you some of our recommendations to help you out.

The Lord of the Rings
Father of the Bride
That Awkward Moment
Macbeth
Wolf
The Hobbit
The Notebook
Stardust
Under the Skin
Atonement
Monster-in-Law
All My Life
Wedding Crashers
The Heat
Gravity
Godzilla
Barry
The Rehearsal
Rap Shit
Young Sheldon
The Baby
Game of Thrones
Joint Venture
Gunpowder
Selena + Chef
The Last Movie Stars
The Anarchists
---
List of newly added Countries to HBO Max
HBO Max has added 15 new countries in their streaming accessible countries with a 30% to 50% lifetime discounted offer. These are the newly added Europe countries:
Bosnia and Herzegovina
Bulgaria
Croatia
Czech Republic
Hungary
Moldova
Montenegro
Netherlands
North Macedonia
Poland
Portugal
Romania
Serbia
Slovakia
Slovenia
---
Other Streaming Services to Watch in Canada
There are only a few streaming services that top HBO Max in all regards and you need to explore that as well if you haven't already. These are:
---
Related Questions – HBO Max
Can I Stream HBO Max in Canada?
Yes, HBO's content is now available at Crave. However, the content differs due to regional restrictions. If you want US content on HBO Max, you're going to have to use a VPN.
Can You Watch HBO Without Cable?
Yes, HBO has become a very strong online video-on-demand service provider. All of its original shows and regular programming are available on its official websites.
Can You Get HBO on Roku in Canada?
Crave, Canada's local HBO content provider is available on all Roku devices. However, as we've said before, Crave's content differs from the original HBO library.
In order to get access to the original US HBO, you're going to have to connect your Roku to a VPN-enabled wifi signal.
---
Closing Words
HBO is a titan in modern television, not just because of its library, but also because of its contributions to producing amazing content, and with this VPN anyone can access all of it.
However, as we always maintain, VPNs are much more than just tools to give you access to HBO in Canada. They give us the privacy that we desperately need in this technological era.
So, don't just consider a VPN subscription as an extra cost to your streaming subscription, it's also added security, and freedom in a time when so much of our lives are spent on the internet.