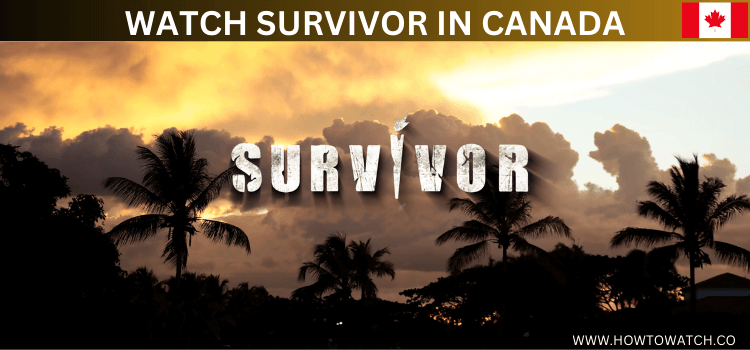 Survivor is an American Reality TV series that has 44 seasons to date and is hosted by Jeff Probst. The 44th season was released this May.
Survivor is a reality TV show in which a group of contestants are stranded on an isolated island and must compete in challenges to win rewards and remain safe from immunity elimination. 
You can watch Survivor in Canada with streaming services like Global TV, Paramount Plus, and YouTube TV.
Since most of these services are geo-restricted outside the US (except for Global TV), it is recommended to use a VPN and connect to the US server to bypass geo-restrictions. ExpressVPN is our #1 choice.
Our Recommended VPN – ExpressVPN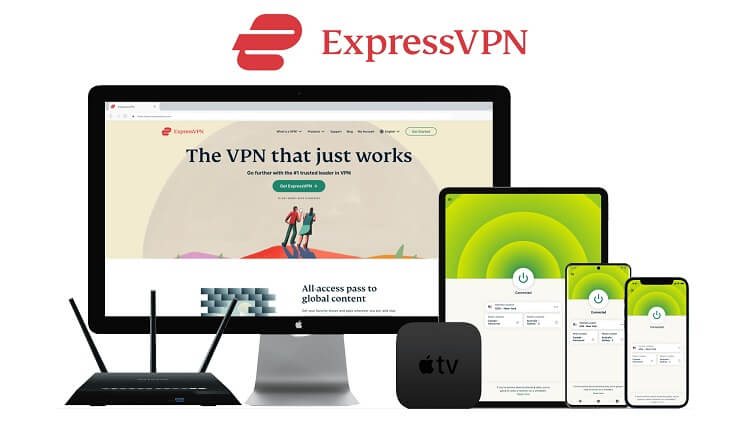 ExpressVPN is our recommended choice when watching Survivor in Canada, as it easily lets you bypass Paramount Plus and YouTube TV geo-restrictions and keeps your online identity safe while streaming.
Get yourself ExpressVPN today and enjoy 3 extra months for free. You also get a 30-day money-back guarantee, so use all its features risk-free for 30 days.
---
How to Watch Survivor in Canada [Easy steps]
Global TV is the official broadcaster of Survivor in Canada. It's a freemium service, where you can watch a few episodes for free but then you would need to pay for its subscription or choose a Canadian TV provider.
Here are the steps to watch Survivor in Canada:
Step 1: Go to the Global TV website and choose Survivor
Step 2: Choose the episode you want to watch, e.g Season 44, ep 2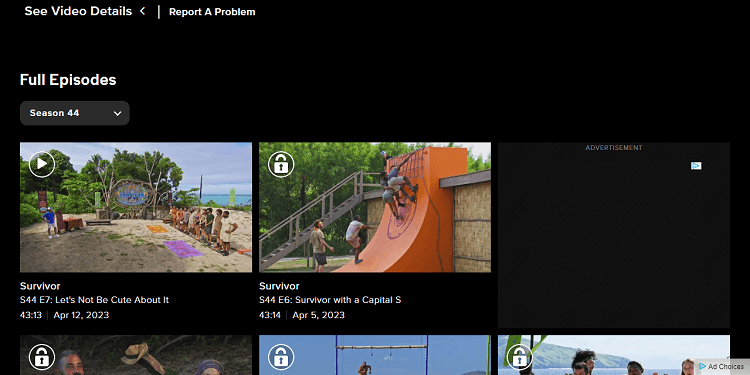 Step 3: Click on sign in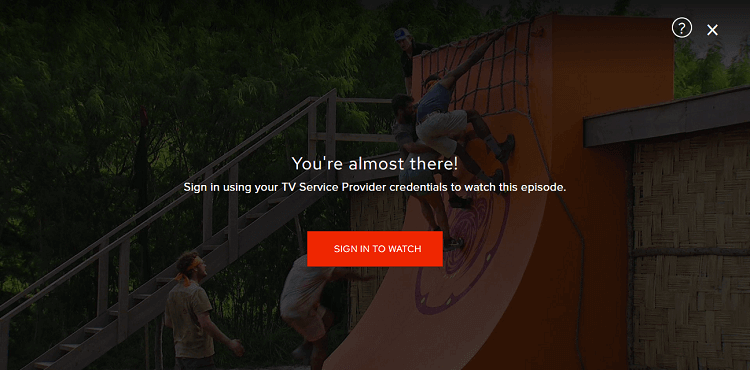 Step 4: Choose your tv provider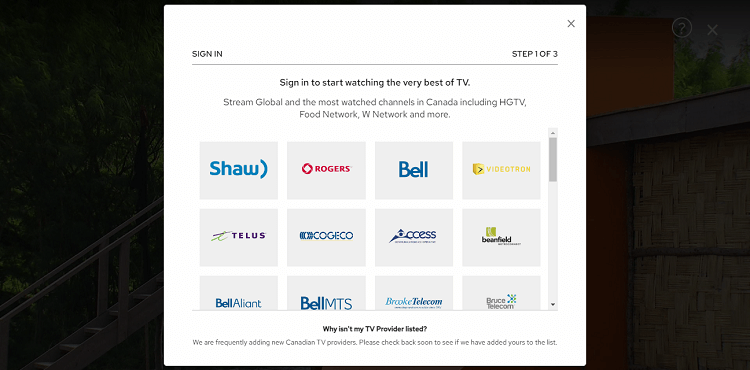 Step 5: Sign in with your credentials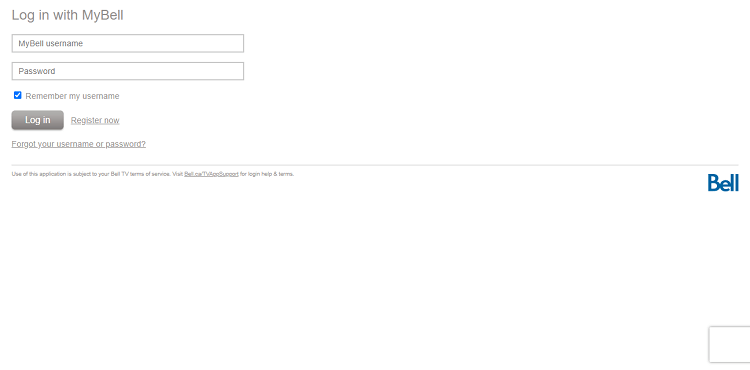 Step 6: Start Streaming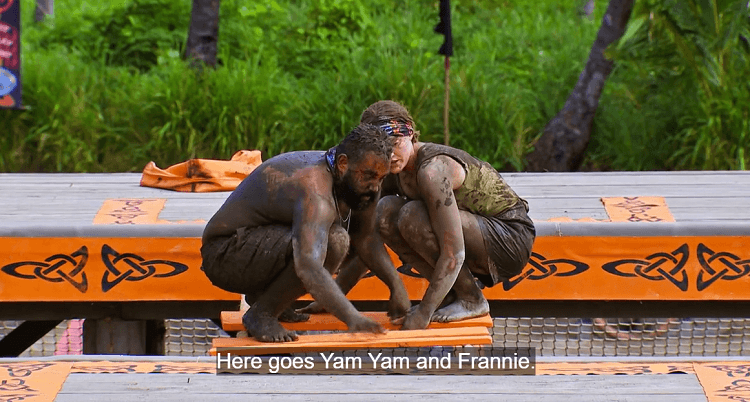 ---
Other Ways to Watch Survivor in Canada
There are several other ways to watch Survivor in Canada. I have discussed the free & premium options below, and you can choose whichever suits your streaming needs the best!
1. Global TV (Free + Premium)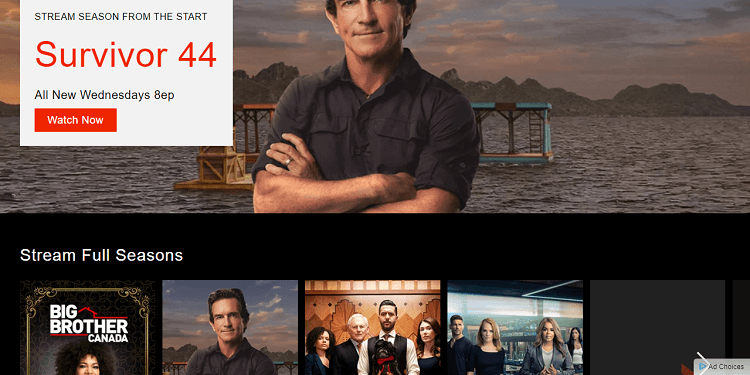 If you want to watch Survivor in Canada, you can use the streaming option, Global TV. On Global TV, the episodes are free for seven days after they air, after which you must subscribe.
One of The best features is that Globa TV broadcasts fresh episodes of Survivor 44 at the same time they are broadcast in the United States.
Read More: How to Watch Global TV from Anywhere
---
2. YouTube TV (Premium)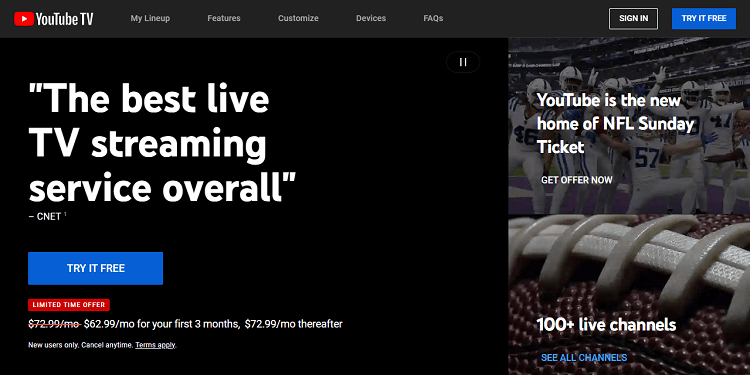 YouTube TV is another option to watch the Survivor Reality TV show among 100+ Live TV channels. Alternatively, you can use its unlimited DVR to record the episode to watch it later.
The service costs $72.99/month. However, it is not available in Canada. Hence, you will need a premium VPN such as ExpressVPN to watch it.
Read More: Watch YouTube in Canada
---
3. Paramount Plus (Premium)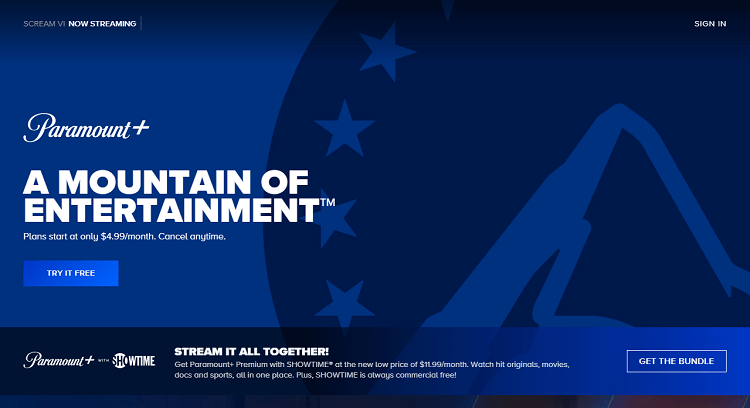 Another option to watch Survivor is on Paramount Plus. Paramount Plus offers a wide range of shows, including the latest seasons of Survivor and access to live TV.
Paramount Plus has two main subscription plans: Essential for $5 per month ($50 per year if paid annually) and Premium for $10 per month ($100 per year if paid annually). 
Paramount Plus is only available in the US, so you would need to use a VPN (i.e. ExpressVPN) and connect to the US server to bypass its geo-restrictions.
Read More: How to Watch Paramount Plus in Canada
---
4. Cataz.net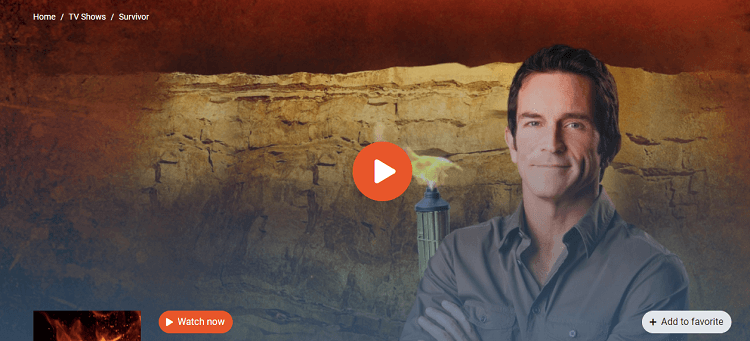 Cataz.net is a free streaming website where you can watch some of the latest TV shows including the 'Survivor' TV series and all of its 44 seasons.
You will find some unnecessary ads because that is the only way it earns revenue. Before streaming on this platform, make sure you have a VPN connected to your device in order to hide your streaming activity. ExpressVPN is the best choice.
---
Survivor Season 44 Cast
Survivor Season 44 Cast
Yamil "Yam Yam" Arocho
Matt Blankinship
Brandon Cottom
Kane Fritzler
Carson Garrett
Matthew Grinstead-Mayle
Lauren Harpe
Heidi Lagares-Greenblatt
Helen Li
Frannie Marin
Danny Massa
Bruce Perreault
Maddy Pomilla
Claire Rafson
Jaime Lynn Ruiz
Sarah Wade
Carolyn Wiger
Josh Wilder
---
How to Watch Survivor in Canada on Mobile for free
You can watch Survivor on mobile in Canada for free with the help of a free streaming website. You can use any web browser but we would prefer you use Brave Browser as it blocks any kind of unnecessary ads while streaming.
Here are the steps you need to follow:
Step 1: Subscribe with ExpressVPN and connect to the US server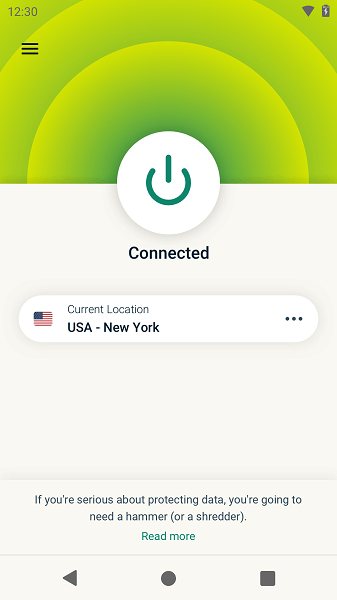 Step 2: Open your web browser and go to cataz.net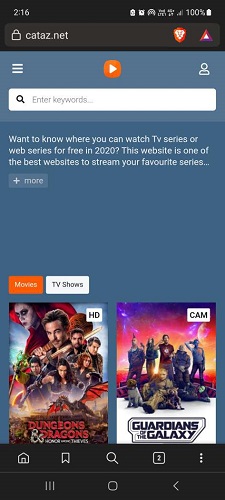 Step 3: Search for Survivor in the top menu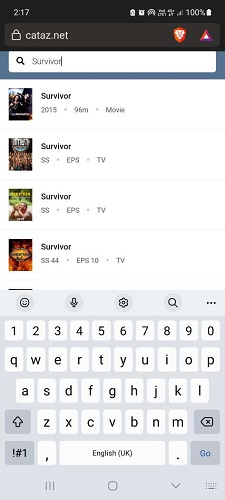 Step 4: Select the Survivor show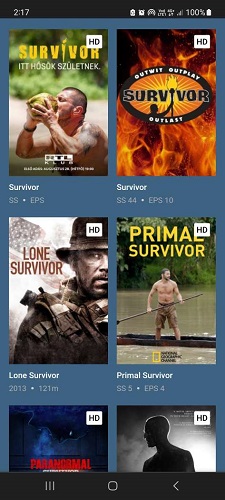 Step 5: Click Watch Now
Step 6: Choose Season 44 and then the Episode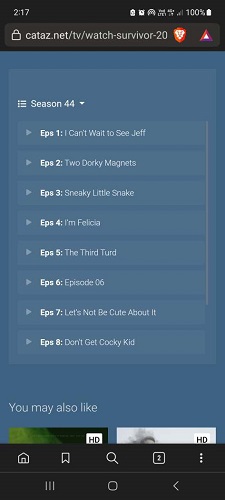 Step 7: Click Play and start streaming!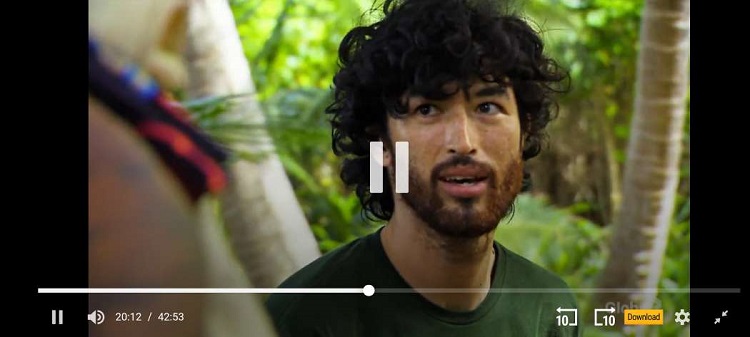 ---
Other TV Shows to Watch in Canada
You can watch the following shows in Canada apart from Survivor:
Britain's Got Talent is the American equivalent of the Got Talent television series. Participants in this talent competition come from all across the UK, and at the conclusion of each season, one of them receives the winning cash prize.
The Indy 500 documentary series 100 Days to Indy shows the backstage action of the IndyCar championship. The IndyCar teams and drivers are the focus of this series in the 100 days leading up to the 107th Indianapolis 500-mile race.
Based on their singing abilities and distinctive voices, candidates are chosen from auditions in front of four judges. By providing them with helpful critiques, the judges work to improve those singers' craft.
You can also watch other TV series in Canada such as Big Brother, America's Got Talent, Jury Duty, and more.
---
FAQs – Survivor 
Who is the host of Survivor Season 44?
Jeff Probst is the host of Survivor Season 44. He has been the host of Survivor since it first premiered in 2000 and has won multiple Emmy Awards for his hosting work on the show.
When does Survivor Season 44 premiere?
Survivor Season 44 premiered on March 9th, 2022. The season consists of 13 episodes, and each episode is approximately 60 minutes long.
Where is Survivor Season 44 filmed?
Survivor Season 44 is filmed in the Mamanuca Islands, Fiji. The Mamanuca Islands are a chain of 20 islands known for their crystal-clear waters, coral reefs, and white sandy beaches.
---
Conclusion 
Survivor is a must-watch series if you're a fan of reality TV and competition shows. With over 40 seasons, there's no shortage of excitement, drama, and twists to keep you engaged. 
You can watch Survivor in Canada through various streaming services like Global TV, Paramount Plus, and YouTube TV with the help of a premium VPN (such as ExpressVPN).