There's good news and bad news if you want to watch Disney+ in Canada. The good news is that it's available in Canada. The bad news is that it differs from the original, American Disney+.
Though some Disney Plus Canada shows and movies are exclusive to Canada, there are some content that only appears when you browse Disney+ from within the US.
If you want to watch this US-exclusive Disney+ content, you're going to need a VPN. ExpressVPN is our recommended choice – 3 Months Free.
Our Recommended VPN – ExpressVPN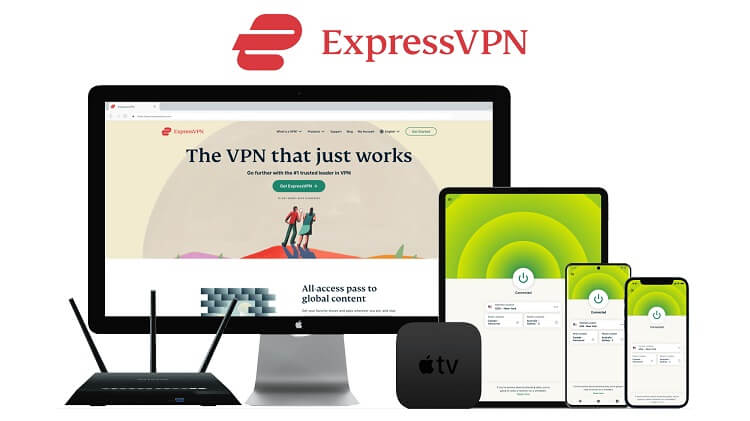 ExpressVPN is our recommended choice when it comes to unblocking Disney+ in Canada as it easily bypasses its geo-restrictions and keeps your online identity safe while streaming.
Get yourself ExpressVPN today and enjoy 3 extra months for free. You also get a 30-day money-back guarantee so use all of its features risk-free for 30-days.
---
How to Watch Disney+ in Canada
Now that you know what content differs between American and Canadian Disney+, and that you need a VPN to switch between them, you can follow this short guide to access US Disney+:
Step 1: Subscribe to your VPN of choice (ExpressVPN is our #1 choice)
Step 2: Download and Install the VPN app
Step 3: Open the app and enter your login details
Step 4: Connect to a US server
Step 5: Open Disney+, login, and enjoy your new library!
Note: If you make a new account on Disney+ you get a free trial letting you test out the platform. Your Disney Plus free trial in Canada will still carry over when you access American Disney Plus.
---
What Does American Disney+ Have That Disney+ Canada Doesn't?
Unsure that the difference in content is worth getting access to American Disney+? Our list of shows and movies exclusive to it might help dispel your hesitation.
If you're in the mood for animation, the classic 2000s X-men show, X-men: Evolution, might just be what you need, if you want a good helping of action.
But if you'd rather watch something a bit more light-hearted and good for family movie night, Stitch! The Movie is sure to tug at your heartstrings and make you laugh.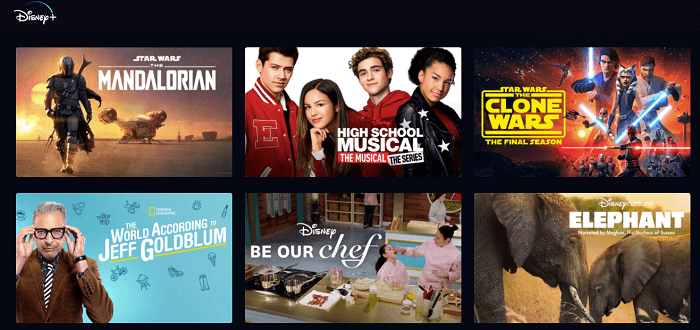 Interested in watching a cooking show with a twist? Check out Gordon Ramsay: Uncharted, centered around renowned chef Gordon Ramsay globetrotting to exotic locations for inspiration.
Want a new documentary to sink your teeth into? Viking Warrior Women, a look into the historic and epic lives of Nordic shield-maidens are sure to intrigue.
If a historical documentary isn't your thing right now, maybe one centered around nature is. For that, we recommend checking out The Kingdom of the White Wolf, which is as advertised.
More interested in the goings-on of the underwater world? Giants of the Deep Blue will give you an in-depth look at the lives of whales and dolphins that go unnoticed.
---
What are the Best VPNs for Disney Plus?
While trying to access American Disney+, we went through multiple different premium VPNs. From there, we found that ExpressVPN works best with the platform.
ExpressVPN is a great option for those of you who are hesitant when it comes to the idea of a VPN, and would much rather deal with a short commitment.
ExpressVPN offers a simple 15 months plan at a rate of $6.67/month (3 Months Free), accompanied by a 30-day money-back guarantee, so you can cancel your subscription if you don't see its worth.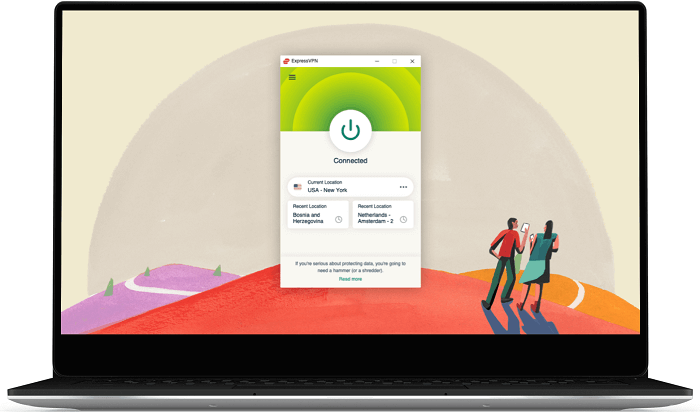 However, with over 3000 servers across 94 countries, and 22 locations specifically in the US, we don't think you'd have second thoughts.
On top of this, ExpressVPN also boasts an in-built speed-test feature, so you can check which servers will be best for your current Disney+ binge session.
---
Surfshark
Surfshark currently has a special offer on their 2-year plan for just $2.49/month, which makes it the cheapest of the VPNs that we've verified.
With this single extremely cheap subscription, you get access to the service over an unlimited number of devices, so you can use it on your home computer as well as your laptop.
Surfshark gives you access to over 3,200 servers across 63 different countries. What's important is that 500+ of these are American and will give you constant Disney+ access.
Special features include a camouflage mode to disguise you from your internet provider, and a white-lister, giving you the option to let some programs bypass the VPN.
With this extremely low cost, the fact that you get these amazing features too makes this the best offer around.
---
NordVPN
With a 2-year plan offer that rivals Surfshark's, NordVPN's $3.29/month, subscription gives you access to some nifty features and a ton of server options.
1947 US servers out of a total of 5402 servers are offered, and all of these can be accessed across 6 devices simultaneously, from your phone to your personal computers.
This huge number of servers is great because it means you'll always have backups in case the server you normally use shuts down, so you're always able to watch your Disney+ content.
NordVPN also has some interesting features like double protection, allowing you to change your IP address twice, and CyberSec, which prevents you from accessing malicious content.
NordVPN, just like many of the other VPNs on this list, offers a 30-day money-back guarantee, so that you can test out the service before you decide to commit.
---
CyberGhost
If you're unsure about all these fancy features, CyberGhost is a simple, clean offering with an 18-month subscription plan of just $2.75/mo.
Unlike the other VPNs on this list, except Hotspot Shield, CyberGhost provides you with a 45-day money-back guarantee, giving you a bit more time to test it out than other services.
This long trial period is perfect for those of you that are new to VPNs and are unsure about them or are just unsure about paying for a premium service like this one.
CyberGhost's clean and simple UI makes navigating its options simple for newcomers, and its kill-switch, cutting you off from the internet in case the VPN server fails, is a great safety net.
The VPN touts servers specifically meant for streaming, which can be used when accessing Disney+, so you can have the best possible experience when you're on a binging spree.
---
IPVanish
The underdog among the other titans in this list, IPVanish nevertheless stands tall. The VPN offers a decent 1-year plan at $6.49/mo, with a 30-day money-back guarantee.
Its 250GBs of cloud storage at SugarSync, secured with IPVanish's encryption, is something no other VPN offers. This storage is provided at no additional cost.
Providing 793 American servers, out of a total of 1500+ across 75+ locations, you can always be certain that you'll be able to access your favorite Disney+ shows with IPVanish.
---
Hotspot Shield
One of the oldest VPNs on this list, Hotspot shield has made a name for itself as being reliable, and consumer-friendly.
With a yearly plan worth $7.99/mo, and a 45-day money-back guarantee just like CyberGhost, this VPN is mid-range and great for people already accustomed to the VPN life.
Hotspot Shield offers a free service with access to a single US server, but what's important is its premium subscription which offers servers in 27 US cities, out of a total of 3200+ across 80+ countries.
Though it may not be as flashy as the other VPNs on this list, with its reputation and military-grade encryption, you can be certain that it'll keep you safe while you stream Disney+.
---
PrivateVPN
With a subscription to PrivateVPN, you get access to servers in 9 US cities, out of a total of 150+ in 60 countries. Their 13-month plan costs just $3.82/mo.
With this single subscription, you get access to the VPN over 6 devices simultaneously, which includes your phone. This means that you can take US Disney+ wherever you go.
And of course, it also offers a 30-day money-back guarantee.
---
Why is a Premium VPN is Needed to Use Disney Plus Anyway?
You now know the difference between American and Canadian Disney+, as well as how to use a VPN to switch between the two. But you might still be wondering why all of this is happening.
Basically, the content differs between regions for services like Disney+ because of content licensing. Local companies own the rights to certain content, and to display it.
If these local companies do not come to an agreement with service providers like Disney, then they can't display that content in that region even if they can in other countries like the US.
Other local laws restricting the display of foreign content may also factor in depending on the region.
This leads to these service providers opting to just restrict content to certain regions, while still running their platform there. Hence, the need for a VPN.
A VPN (Virtual Private Network) uses special private servers to mimic a private network, allowing you to disguise your IP address, which is how you're identified on the internet.
When you connect to a US server on a VPN, your IP address is disguised to seem like a US IP, and so Disney+ gives you access to its American library, instead of its Canadian one.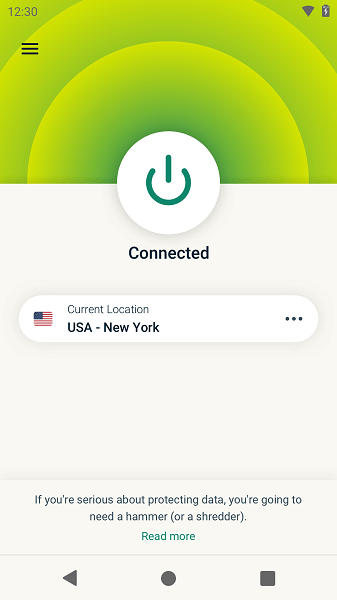 If you're wondering about 'free VPNs', you should be cautious. VPN servers are expensive to maintain, and a source of revenue is necessarily needed to keep them running.
This is why VPNs that say they're free are suspicious. They're usually riddled with malware and adware, or have limited options in terms of servers (as in the case of Hotspot Shield)
The VPNs we've recommended have been tested and are known to work with Disney+, while other great premium VPNs may not work because they have been specifically blocked.
---
Other Streaming Services to Watch in Canada
Apart from Disney Plus, there are other streaming services that are equally good and contain tons of Movies and TV Shows. These are:
---
FAQs – Disney Plus
Can I Get Disney Plus in Canada?
Yes, Disney Plus is currently available in Canada. However, its content differs from the native American library. If you want access to the different libraries, you're going to have to use VPNs.
How Do I Watch Disney Plus?
Disney+ can be accessed through your web browser on computers and phones. But there are also apps for mobile devices that can be downloaded from appropriate app-stores.
Once you have access to the platform, you'll need a paid account to watch the content on it.
Can I Watch Hamilton on Disney Plus in Canada?
Yes, the filmed version of Hamilton is currently available on Disney+ in Canada.
---
Closing Words
Now you know how to watch American Disney Plus in Canada. But that's not all. You now have a powerful tool that can do more than just unblock entertainment.
A VPN is a key to privacy that is much needed in the current generation of increased internet dependency. With so much of our data and lives online, it becomes important to keep it all safe.
With this single tool, you can give yourself security from trackers, hackers, and corporations trying to manipulate your data, in addition to helping you browse the internet your way.