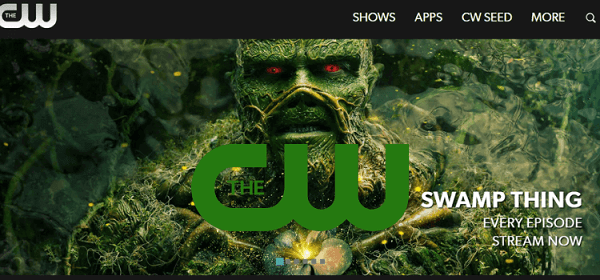 The CW is the free-to-air television network but is only available for the residents of the United States (no logins and no subscription required).
It is only natural that you would want to access The CW Network, a streaming service with so much rich in content. You can only access The CW Network with the help of a VPN.
If you don't use a VPN you wouldn't be able to access any of its content. In fact, you will see a message that says:
"Due to licensing restrictions, this content is only available in the United States."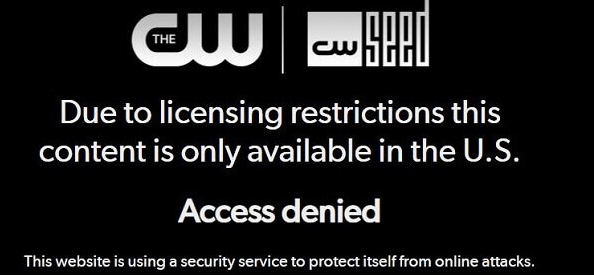 To make it clear, not all VPNs work with The CW Network because of its strong geo-restriction and its ability to detect VPNs.
That is why we recommend using Surfshark (our #1 choice) and a few others in this guide. 
Once you are able to access The CW, you can witness some of the great content like Supernatural, The Flash, Super Girl, and many more yourself. 
---
What Shows Can You Watch on The CW Network?
There are tons of shows that you can watch on The CW Network. In the Current Shows section, you can watch Tell Me a Story, Pandora, The Outpost, All American, Penn & Teller: Fool Us, Riverdale, and more. 
In the Popular Shows category, you can watch Batwoman, Nancy Drew, Swamp Thing, DC's Star Girl, Coroner, Dead Pixels, etc.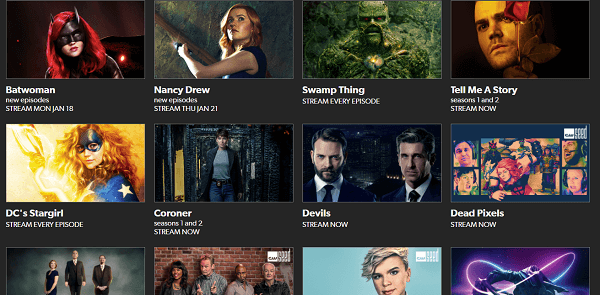 The shows that are 'Coming Soon' on The CW are Superman & Lois, Walker, Kung Fu, and The Republic of Sarah.
There are other shows that you can find on The CW that needs no introduction. These include Supergirl, In the Dark, The Flash, Legacies, Charmed, Black Lightning, Bulletproof, and more. 
There's also a section of CW Seed which happens to stream Live TV that shows 1,000's of hours of Comedy, Action, and Drama. Some of the shows that fall under this category include Forever, Alcatraz, 90210, Intruders, Supernatural: The Anime Series, The Game, and more.
Have a complete list of shows that are available on CW Seed: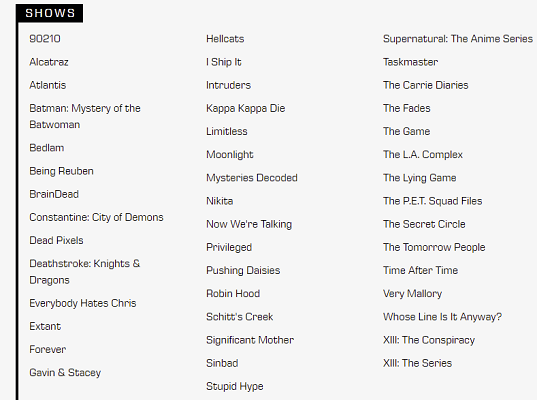 ---
How to Unblock The CW Network Outside US
To watch The CW Network and its amazing list of shows that I told you above, you don't require any subscription or log in to its service.
You just need to open the website using a VPN which I will be telling you in the below steps and start watching your favorite content. 
Subscribe to a VPN (Surfshark is our top choice)
Download and Install the Surfshark app on your device
Open the app and connect to the US server (e.g. Boston)
Once connected, open The CW website in Incognito mode of your browser
Select a TV show of your choice and start streaming without a problem!
It's quite simple how a VPN can help you watch any content on The CW Network. I was able to stream one of the episodes of 'Riverdale'. Here is the screenshot: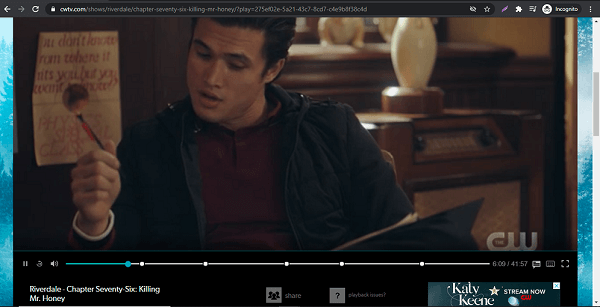 ---
What are the Best VPNs to Unblock The CW Network?
As I said earlier, not all VPNs work with The CW Network. I got to know this when I tested 25+ VPNs both free and premium.
I was able to find the 3 best VPNs that made an easy work to access The CW Network and they had fast speed, strong encryption, and works on all devices.
The best VPNs for The CW Network are:
Surfshark
Surfshark is our top choice when it comes to unblocking foreign channels outside of their country of origin or the ones that are geo-restricted. 
It has 400+ US servers that are located in 20+ different US cities which makes it easier to unblock any US channel.
With Surfshark, you also get to connect unlimited devices with a single Surfshark account. It is affordable too and is available for only $2.49/month.
---
NordVPN
NordVPN is our second best choice as it has 1,970 US servers that are available in 15 different US cities. 
I was able to get access to The CW Network in a single attempt and with fast speed too. It has strong 256-bit encryption which makes you anonymous over the internet. 
It isn't so much affordable as Surfshark, but it's quite reasonable. It is available for $3.71/month with a 30-days refund policy. 
---
ExpressVPN
ExpressVPN is also one of our top choices and that's because of its extremely fast speed and quite strong encryption. 
It has 23 US servers, but the one I used to access The CW Network was the New Jersey-3 server. The streaming was fast enough and I hadn't had any buffering issues. 
ExpressVPN is available for $8.32/month which I know is very costly but it's worth every penny and you get a 30-days money-back guarantee as well. 
---
The CW Network is Available on What Devices?
The CW Network is available on all devices and platforms. You can watch it on your TV and on your mobile phone. 
You can watch The CW Network on your TV via these devices:
Roku
FireStick & Fire TV
Chromecast
Android TV
AirPlay
Xbox One
Apple TV
You can watch The CW Network on your mobile phone using apps for:
---
Conclusion
Even though The CW Network is a geographically restricted streaming service, you can watch it everywhere in the world with just a bit of help with a VPN. 
CW hosts a lot of shows that are available free of cost. There's a good chance you can watch these shows before it becomes premium.
If there's any TV show that you like and is available on The CW Network, do let us know in the comment section.