TVNZ On Demand is a free-to-watch streaming service that is only available in New Zealand. You can watch TVNZ On Demand in Canada with the help of a VPN.
Even if you try to access TVNZ On Demand from outside of New Zealand without a VPN, you will see an error message saying:
"Whoops! Looks like you're trying to watch from outside of New Zealand. Our videos are only available to watch within New Zealand due to rights issues"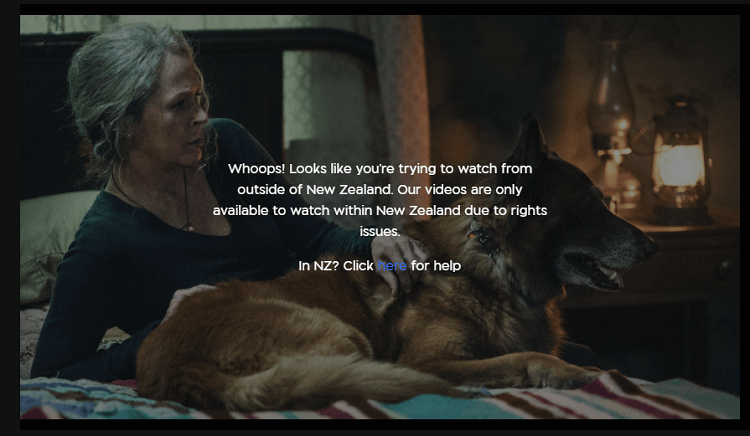 We were able to unblock TVNZ On Demand in Canada using ExpressVPN and other best VPNs that we will be discussing in this guide.
Our Recommended VPN – ExpressVPN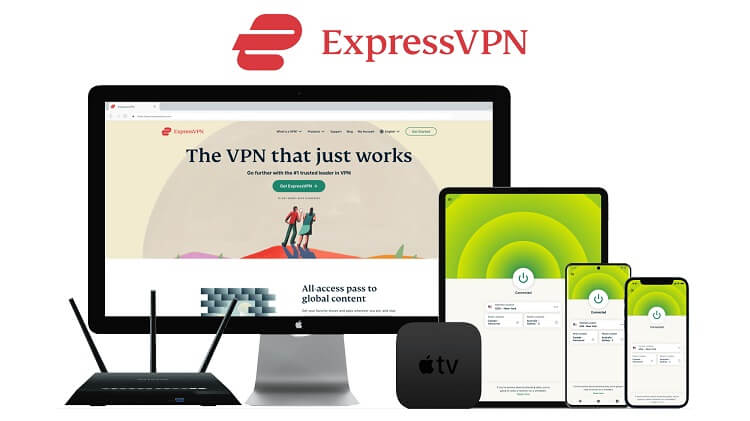 ExpressVPN is our recommended choice when it comes to unblocking TVNZ in Canada as it easily bypasses its geo-restrictions and keeps your online identity safe while streaming.
Get yourself ExpressVPN today and enjoy 3 extra months for free. You also get a 30-day money-back guarantee so use all of its features risk-free for 30-days.
---
How to Watch TVNZ on Demand in Canada
Before you start streaming, you need to create a free account on TVNZ On Demand. That is only possible if you have a VPN and are connected to the NZ server.
Therefore, first, you need to install and use ExpressVPN and then get access to TVNZ On Demand content. Here are the steps you need to follow from start:
Step 1: Subscribe to a VPN (ExpressVPN is our #1 choice)
Step 2: Download and Install the ExpressVPN app on the preferred device
Step 3: Open the app and connect to the New Zealand server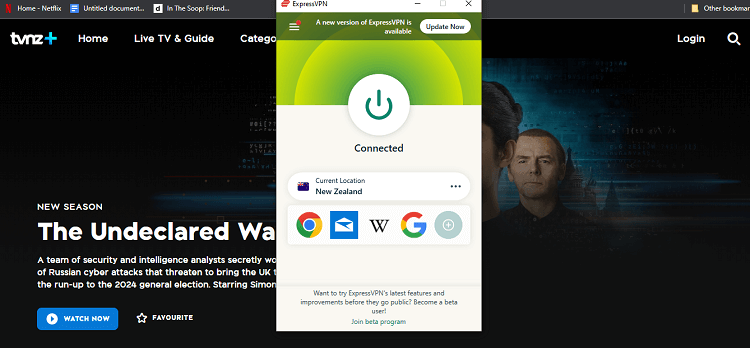 Step 4: Go to the TVNZ website and click Login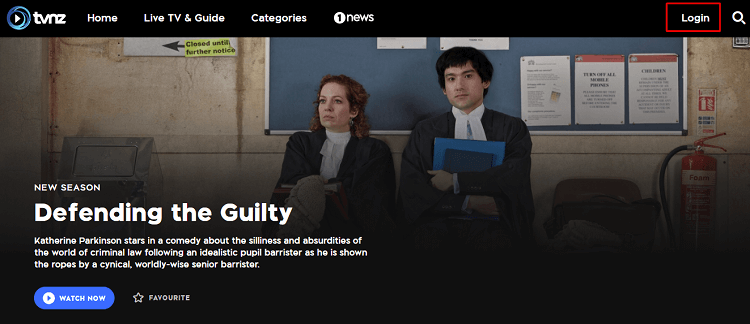 Step 5: Now click on Sign Up Now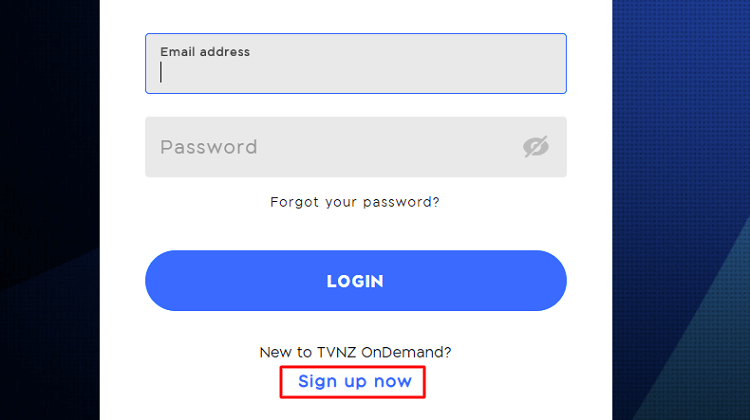 Step 6: Enter your personal details and email address. Then select Sign Up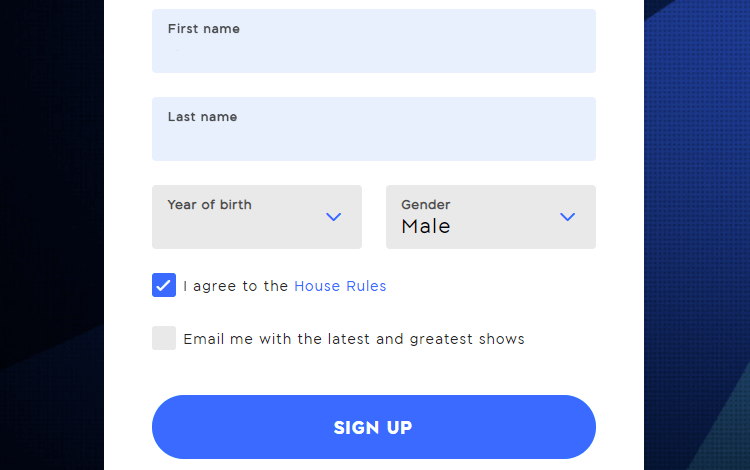 Step 7: You will be logged in automatically. So choose the title you want to watch e.g. The Walking Dead

Step 8: Click Watch Now (You will need to verify your email before streaming)

Step 9: Now enjoy streaming!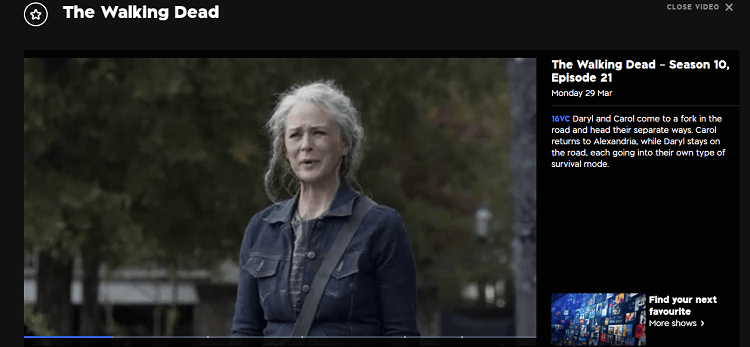 ---
What are the Best VPNs to Watch TVNZ On Demand in Canada?
We tested about 35+ VPNs to see whether they are able to unblock TVNZ On Demand in Canada, and we found the 3 best VPNs that were able to bypass New Zealand geo-restriction in a single attempt.
I was able to watch 'TVNZ 1' within a single attempt by using ExpressVPN and connected to its New Zealand server. Here is the screenshot.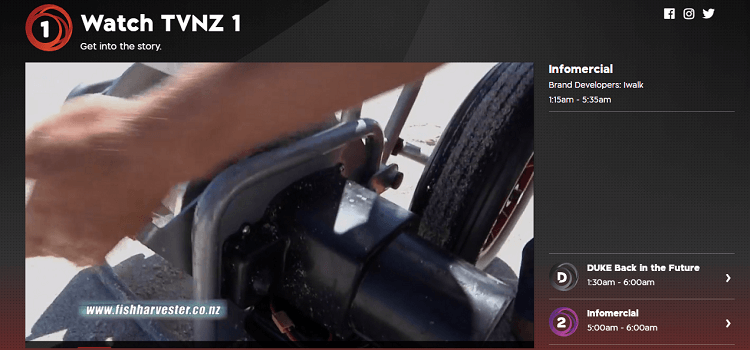 Have a look at the 3 best VPNs for watching TVNZ On Demand"
---
1. ExpressVPN
ExpressVPN (our recommended choice) managed to unblock TVNZ On Demand with a single attempt, the reason why we have managed to put this VPN on top of our list is because of its blazing fast speed. 
It has a Network Lock feature that protects your online identity by switching off the internet when the VPN connection drops. It has super strong encryption i.e. 256-bit encryption. 
ExpressVPN helps you unblock other countries' services as well, for instance, ThreeNow, TBS, Stan, etc., can be unblocked in Canada as well.
EpressVPN may be a bit expensive available at $6.67/month (i.e. 12 Months + 3 Months Free) but is certainly worth your while. It also offers a 30-day money-back guarantee.
---
2. Surfshark
Surfshark is also our recommended choice when it comes to unblocking TVNZ On Demand from Canada. It has multiple NZ servers that help you bypass TVNZ restrictions.
It also has strong military-grade encryption that keeps your online identity completely private. Further, it prevents any kind of malware or adware from corrupting your system as well.
All of these features come at an affordable price available for $2.49/month with a 30-day refund policy. Also, you can use the Surfshark account on unlimited devices at the same time. 
---
3. NordVPN
NordVPN also makes it in our list of best VPNs for TVNZ On Demand because it has 20+ servers in New Zealand from amongst the total of 5,400 servers.
The fact that it is able to bypass geo-restriction without leaving a trace is because of its powerful encryption. On top of that, it has a double layer of encryption that keeps your data encrypted not once but twice.
NordVPN is also affordable. It is available for $3.29/month and gives you a 30-day refund policy. Also, you can use NordVPN on 6 different devices at the same time.
---
Why Do You Need a VPN to Watch TVNZ On Demand Outside New Zealand?
TVNZ On Demand is only licensed to show content in New Zealand by its content owners. This is also referred to as 'Licensing Agreements' that a streaming service makes with copyright holders.
Now, once the geographical restriction is in place, the only way to bypass it is with the help of a VPN. That's because a VPN allows you to use a public IP address from all over the world to access certain regionally blocked content.
If you want to watch NZ content that is blocked in Canada, you just simply use a VPN and connect to an NZ server. Your Canadian IP will automatically change to an NZ IP address.
TVNZ On Demand will now think that you're in New Zealand and will grant you access. The only way they can know if you are actually from Canada is when your VPN leaks your IP address. The VPNs that I have mentioned above do not leak IP addresses.
---
Watch TVNZ on your Mobile Phone
Step 1: Connect to a New Zealand server on ExpressVPN
Step 2: Change the Region from Language and Region settings of android mobile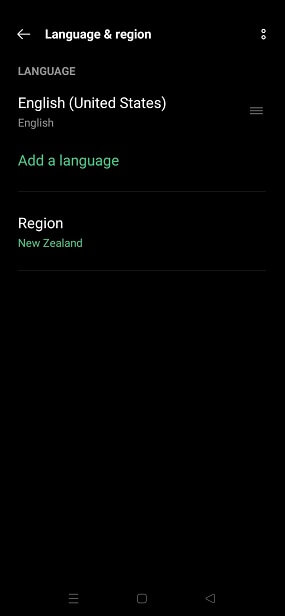 Step 3: Install the TVNZ app in the PlayStore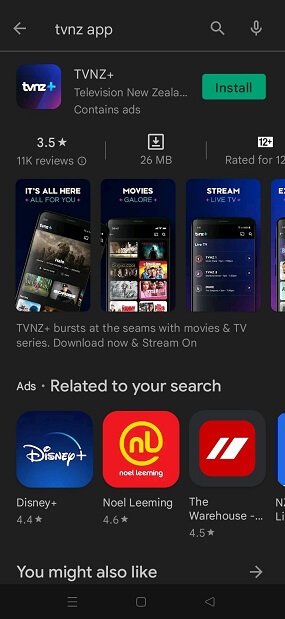 Step 4: Open the TVNZ App and Log in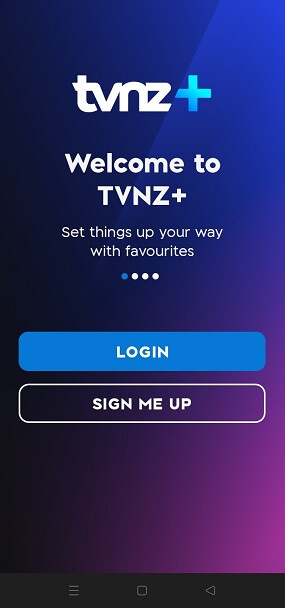 Step 5: Select your Favorite Movie or show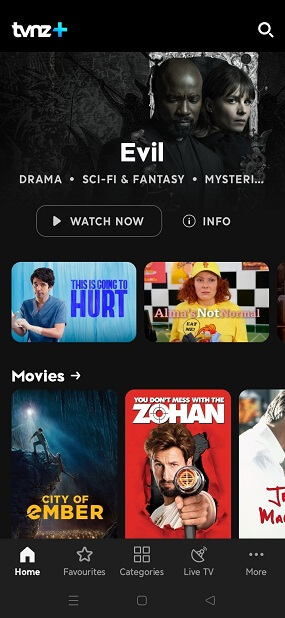 Step 6: Click on Movie to play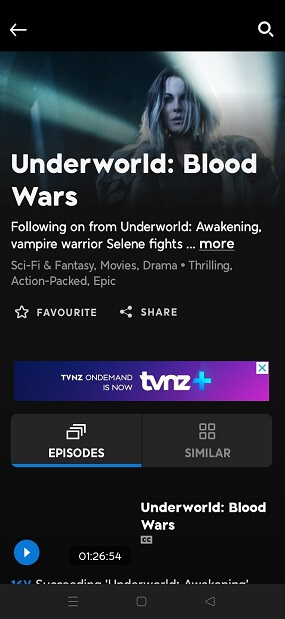 Step 7: Enjoy the Streaming! ---
What is TVNZ Plus?
A brand-safe setting with professionally made content is TVNZ+. With its continual attention to user experience and minimal ad load, this is the best video-on-demand streaming service in New Zealand.
The most expansive and daring international programming is housed there. Along with the best programming from TVNZ 1, TVNZ 2, and TVNZ DUKE, there are many innovative and exciting new local series. You can access it anytime and anywhere you want on all popular endpoints.
However, there is no difference between TVNZ and TVNZ+, as TVNZ on-demand was re-branded with the name TVNZ plus and has an even more large variety of content.
---
What to Watch on TVNZ On Demand?
There's a whole list of suggestions to watch on TVNZ On Demand. You can watch Movies, TV Shows, and Live TV.

The Undeclared War
The Secrets She Keeps
A Knight's Tale
Mahana
The Resort
The Gloaming
The Arrangement
Wellington Paranormal
The BrokenWood
Coyote
Good Grief
The Walking Dead
Hacks
Departure
The Secret of Crickley Hall
Sherwood
Counterpart
The Courtship
Grey's Anatomy
Top Gear
Bonnie & Clyde
They Were Ten
---
What Devices are Compatible with TVNZ On Demand?
You can watch TVNZ On Demand with some compatible devices which have been listed below:
Smart TV (Android TV, Samsung TV, Apple TV, Sony, etc.)
Casting (Chromecast and AirPlay)
Desktop (All Browsers)
Mobile App (Play Store and iOS)
Console (PS4, PS5, XBOX One, XBOX X|S)
---
Other Streaming Services to Watch in Canada
If you are looking for other streaming services similar to TVNZ On Demand to watch it in Canada, then you can choose from the list below:
---
FAQs – TVNZ On Demand
How much does TVNZ on-demand cost?
TVNZ On Demand is free to watch from New Zealand. You can watch TV series, Movies, and Live TV all for free.
Why is my TVNZ On Demand not working?
You need to either update the TVNZ app or you need to change the server on your VPN to make it work.
How soon after airing can I watch On Demand?
It takes about 4 hours for a TV series episode to be programmed live on TVNZ On Demand. But you can still watch the news Live for 24 hours.
---
Conclusion
TVNZ OnDemand is only available in New Zealand. To watch TVNZ On Demand in Canada, you need a VPN and connect to the New Zealand server.
But before that, you will need to sign up for a free account that takes about 5 minutes of your time and verify the email.
Once you have that, you will be eligible to watch TVNZ from anywhere including Canada or the US.