Channel 9 or 9Now does not have international streaming rights outside of Australia, but if you're still willing to watch 9Now in Canada, you can watch it with the help of a VPN.
Before you can stream, you need to create a Nine account (for free) and that requires an Australian IP as well, or otherwise, you'll see a message appears that says:
"Geoblocked! Access is not available in your area." So, a lot depends upon the reliability of a VPN that can get you access to Channel Nine. We recommend using Surfshark as it has servers in 5 different cities in Australia.
In this guide, we'll be discussing how to unblock 9Now in Canada and will be telling you the best VPNs that can help you achieve that goal.
---
How to Watch Channel 9 (9Now) in Canada
First, you need to create a 9Now account which requires 5 minutes of your time. Here are the steps you need to follow from registering your account to accessing Channel Nine in Canada:
Step 1: Subscribe to a VPN (Surfshark is our #1 choice)
Step 2: Download and Install VPN app on your preferred device
Step 3: Open the app and connect to an Australian server (e.g. Sydney server)
Step 4: Now open the Channel Nine website and click on Login

Step 5: Enter your email address and select Continue

Step 6: Now enter a password and click Continue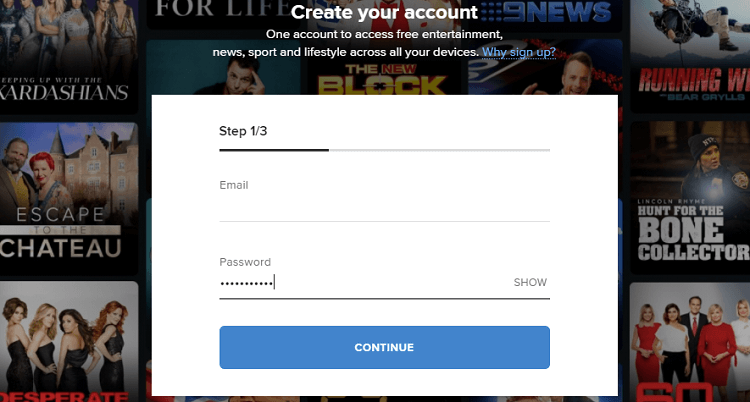 Step 7: Enter your personal details and a random Australian Postal Code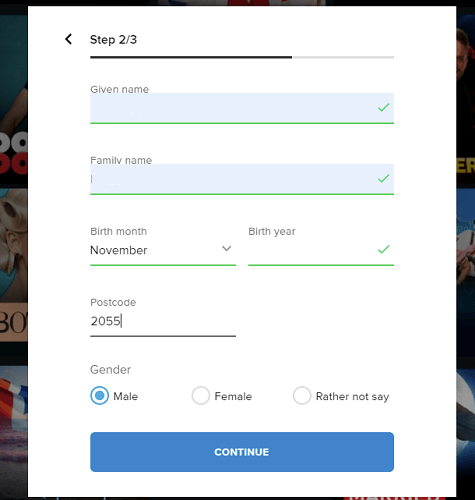 Step 8: Click Create Account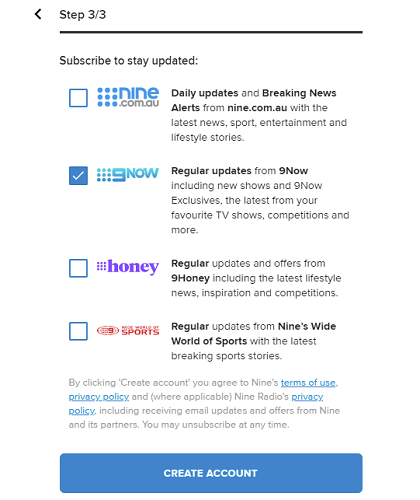 Step 9: Now verify your email address. Once verified click Login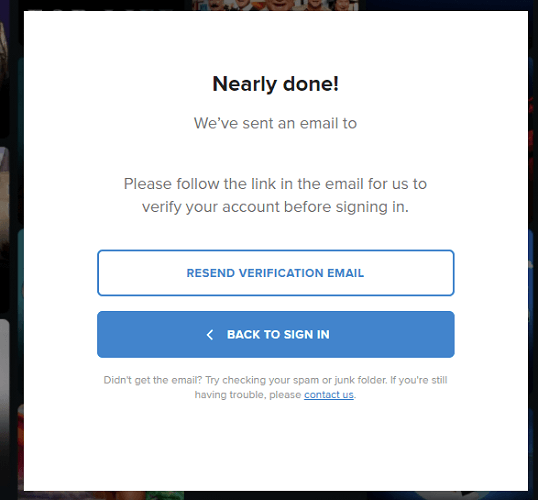 Step 10: Click on any TV Show. I chose 'Dallas' to stream

Step 11: Enjoy streaming!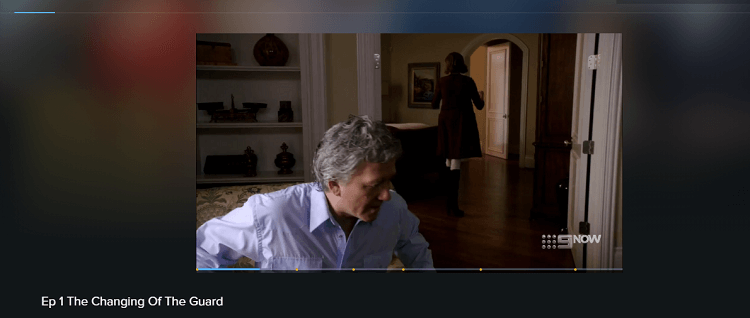 ---
What are the Best VPNs to Unblock 9Now in Canada?
I tested about 32+ VPNs to see whether they have the capability to unblock 9Now in Canada. But I found only the 3 best VPNs that I found capable to access Channel 9 in the first attempt.
These 3 best VPNs have been listed below:
1. Surfshark
Surfshark VPN is our recommended choice when it comes to unblocking Channel Nine in Canada. It has 69+ servers in 5 different cities of Australia which helps bypass geo-restriction.
It has strong security and powerful encryption which prevents your original IP address from being seen by Channel 9 and as well as your ISP. It works on all devices and with a single Surfshark account, you can use it on unlimited devices at the same time.
It is quite affordable too because it is available for only $2.49/month and gives you a 30-day refund policy. 
---
2. NordVPN
NordVPN is second on our list of recommended VPNs. It has an Australian server in 5 different cities as well which makes it easier for NordVPN to access 9Now from outside Australia.
It probably has the strongest encryption and one of its features is 'Double VPN Encryption' where your IP address remains encrypted not once but twice.
Other than that, NordVPN has a Kill Switch feature as well that disconnects your internet whenever the VPN connection drops.
NordVPN is available for $3.71/mo but it also offers a 30-day money-back guarantee in case you want a refund.
---
3. ExpressVPN
ExpressVPN also manages to make it in our list of best VPN for Channel Nine because of its high-quality streaming servers.
It has an Australian server in 4 different cities (i.e. Brisbane, Melbourne, Perth, Sydney) and all of these servers have blazing fast speed. In which case, you won't be facing any buffering issues.
It has a built-in speed test feature on its app so you could test it for yourself. The speed is probably the reason why this VPN is so expensive. It is available for $8.32/month and with a 30-day refund policy. 
---
What Can You Watch on 9Now in Canada?
9Now has a really good list of TV series in almost every category starting from Crime, Reality Romance, Homegrown Drama, Retro TV, etc.
In the Crime & Punishment category, you will find some high-rated shows like London Kills, State of Affairs, Chicago P.D., Rizzoli & Isles, etc.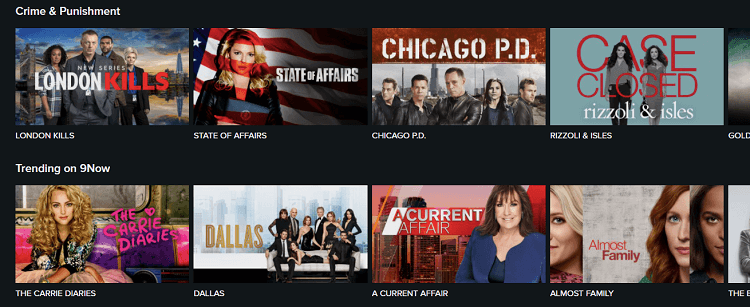 In Retro TV, we have some popular old shows like Xena Warrior Princess, Knight Rider, Hercules, Heartbeat, The Six Million Dollar Man, and more.
You can also find some New Shows category where you can watch Dallas, The Carrie Diaries, Almost Family, The Bachelorette, etc.
It also has a Live TV category where you can watch 9Now Live in Canada. Some features show that you can watch in the Live Category are 'The Equalizer', Labour of Love, Forever, and more.
---
Other Streaming Services to Watch in Canada
There are other free but legal streaming services ready to be blocked in Canada with just a little help of a VPN. These services are:
---
FAQs – Channel 9
Is 9Now free to watch?
Yes! Most of 9Now content is absolutely free to watch including the Premium Drama and Live TV section.
Can I watch Nine Now overseas?
You cannot watch Nine Now content overseas unless you have a VPN that has an Australian server. Once you're connected to that server, you can watch 9Now from anywhere.
Can I watch Live TV on 9Now?
Yes! There's a separate section for Live TV where you can watch the same shows that they have in their library, but at the time when they are shown live.
---
Conclusion
Channel 9 or 9Now is a free-to-air Live TV and On-demand Australian streaming service that happens to be only available in Australia.
The only way to watch 9Now in Canada is by using a VPN and we have discussed the 3 best VPNs that were able to bypass Channel 9 geo-restriction.
There's so much to watch on 9Now and all you have to do is to use a VPN and connect to an Australian server.
You will also need to sign up for an account that basically takes 5 minutes of your time. Once you're done, you will be streaming 9Now content in no time.