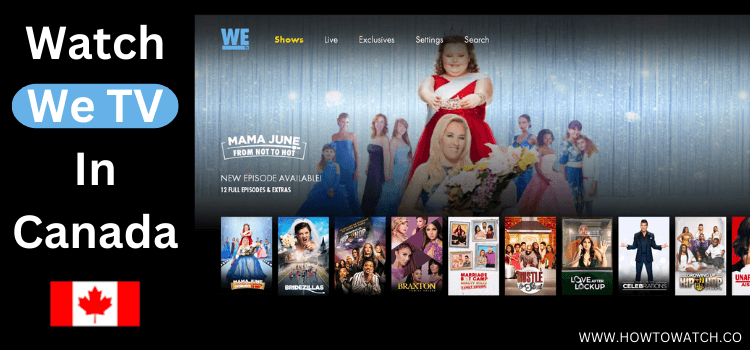 WE TV is an American pay television channel that airs famous reality and fiction shows such as Love After Lockup, Marriage Boot Camp, Get Married, The Lylas, etc.
If one needs to watch WE TV in Canada, one would need access to American cable which is unlikely for Canucks. 
However,  there is an easy solution to the problem, which is to use US Live TV streaming services such as fuboTV and DirecTV. The services are geo-restricted in Canada, so you will need to use a VPN.
I was able to access WE TV with Fubo TV along with a free method that I will be discussing later in this guide.
Our Recommended VPN – ExpressVPN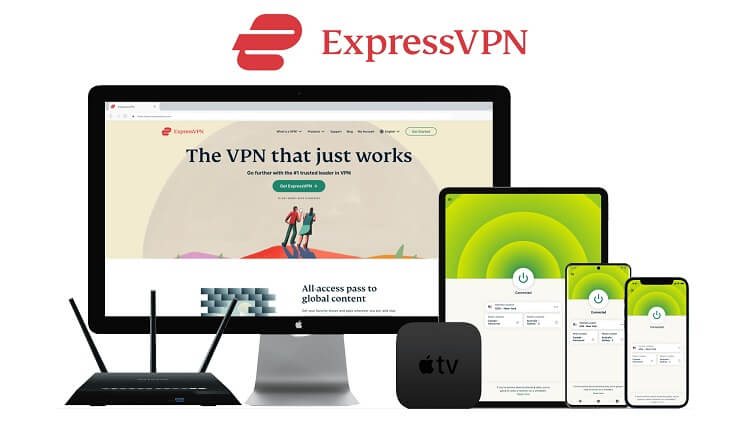 ExpressVPN is our recommended choice for watching WE TV in Canada as it easily bypasses geo-restrictions and keeps your online identity safe while streaming.
Get yourself ExpressVPN today and enjoy three extra months for free. You also get a 30-day money-back guarantee so use all of its features risk-free for 30 days.
---
How to Watch WE TV in Canada Without Cable
The channel offers some of the episodes free which you can watch without any registration. 
Most of the episodes are locked but you can watch them by using your credentials for any of the 5 options we have discussed later in the article. We have used the option of FuboTV as an example. 
Step 1: Subscribe to a reliable VPN (ExpressVPN is our #1 choice)
Step 2: Download and Install the ExpressVPN app on your device
Step 3: Open the VPN app and connect to the US server (e.g. New York)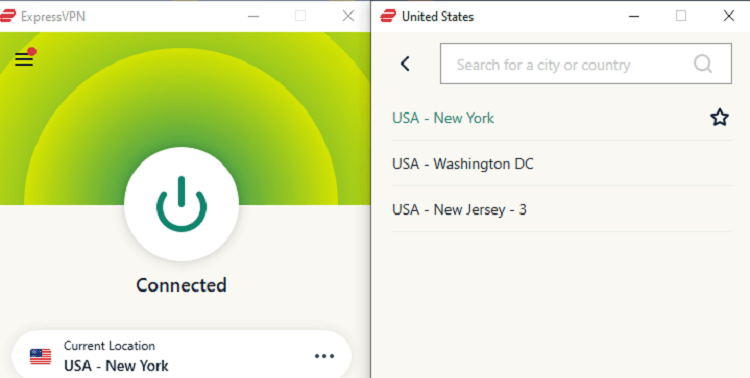 Step 4: Go to the We TV website and click on the three horizontal lines on the top left corner of the page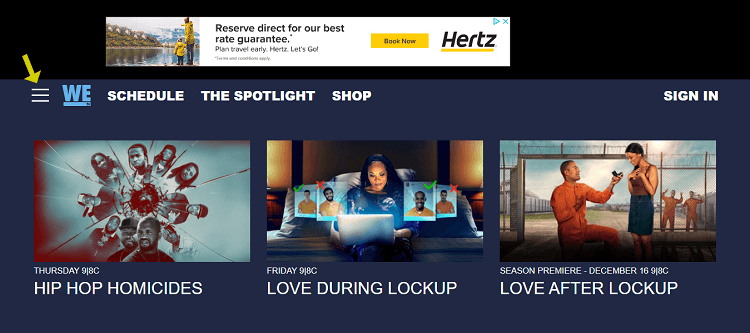 Step 5: Click on All Shows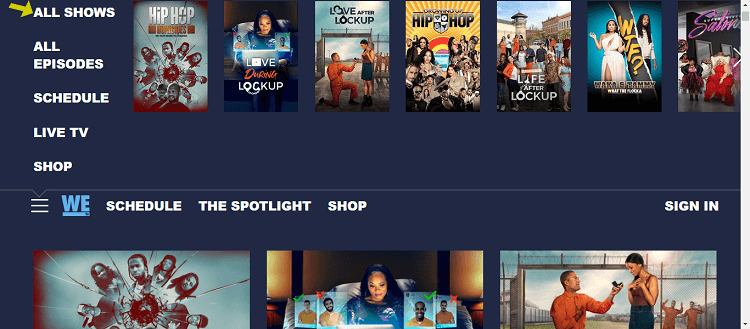 Step 6: Choose the show you want to watch e.g Love during Lockup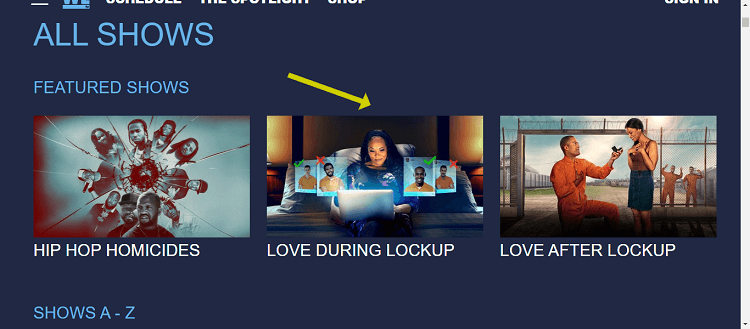 Step 7: Choose the episode you want to watch e.g Season 3 episode 62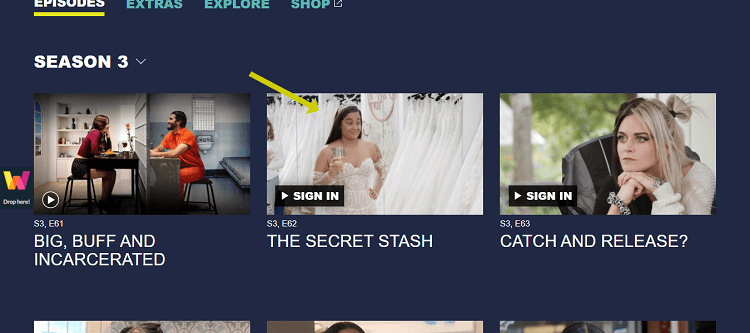 Step 8: Type Fubo TV in the search bar and click the option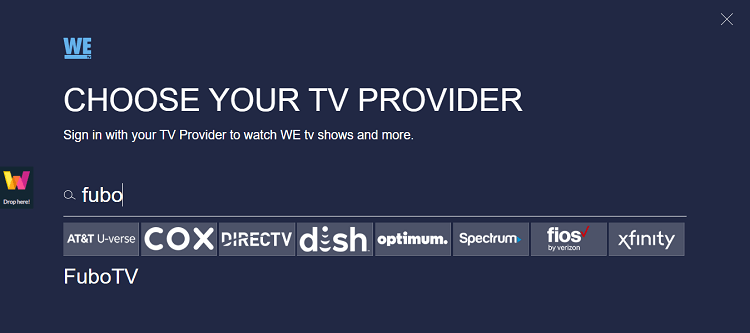 Step 9: Sign in with your credentials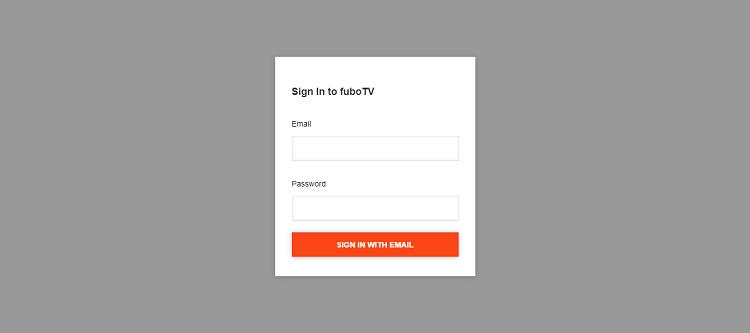 Step 10: start streaming!
---
5 Ways to Watch WE TV in Canada 
There are several ways you can access WE TV in Canada with the help of Live TV streaming services. We have briefed the options below so you can decide wisely and choose what caters to your needs the best:
1. FuboTV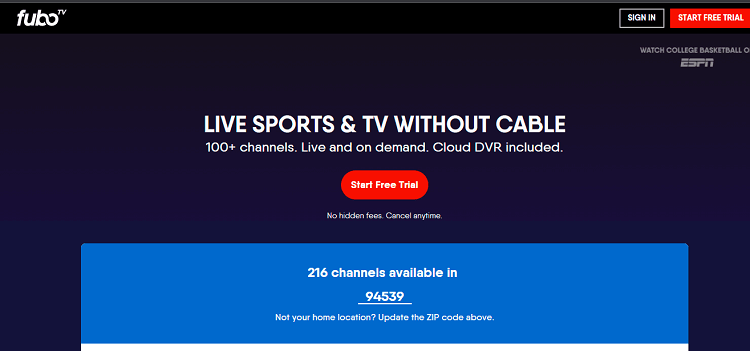 In order to watch a wide variety of premium channels online, FuboTV is a great option. Each channel is available live and shows may be recorded and stored in the cloud. You may get We TV and more than 80 more channels with their basic bundle.
At the starting price of $69.99/month, you have access to all of these features. Because there is no contract, you are free to stop at any moment.
You may watch on three screens at once. And that's not all: you also receive 250 hours of cloud DVR space.
Another option to watch WE TV in Canada is with the highest quality available using FuboTV Elite.
FuboTV notches things up with the Elite package giving more than 170 broadcast channels in the main Fubo service, 130 athletic events, plus an additional 41 channels on Fubo Extra.
Read More: How to Watch Fubo in Canada
---
2. DirecTV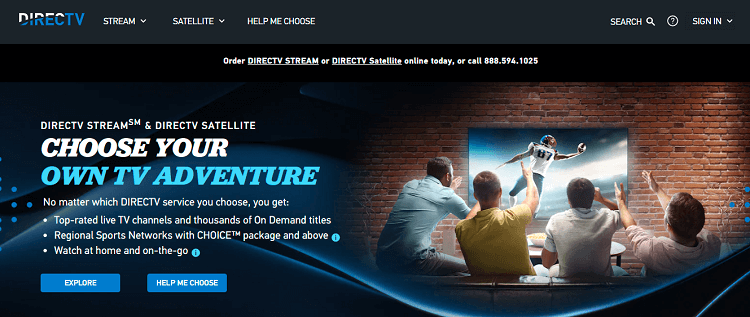 A more advanced version of cable and satellite TV, DirecTV Stream is a Live TV streaming platform that lets you watch WE TV in Canada.
A&E, C-SPAN, C-SPAN2, Disney Junior, Disney XD, E! Entertainment, ESPN, ESPN2, ESPN3, etc. are just some of the other top-rated channels that you can live for $69.99 a month.
Use it on as many as 20 devices at once at home, or take advantage of its mobile streaming capabilities on up to three devices.
Additionally, you have access to an unlimited amount of cloud DVR storage, allowing you to view your episodes whenever you choose.
Read More: How to watch DirecTV in Canada
---
3. Philo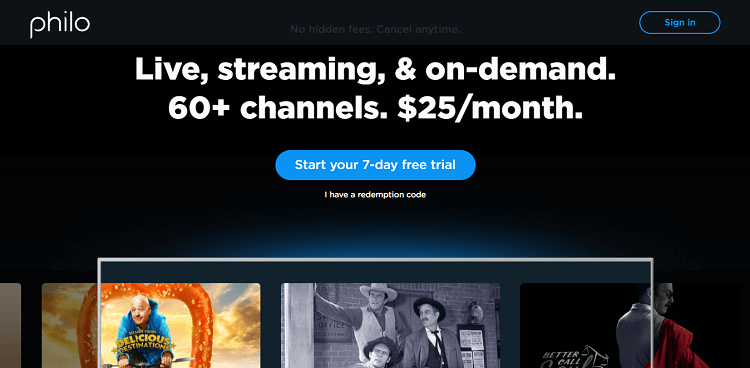 To watch WE TV in Canada at a low cost, Philo is a great choice. A subscription to Philo will allow you to access streaming on a wide variety of devices, limitless DVR space, and over 60 live channels.
In spite of its many positive qualities, there are a few staples of the cable television industry that are missing: There are no sports channels available on Philo.
However, if you're simply interested in WE TV and other entertainment programming, their package is hard to match at $25/month.
---
4. Sling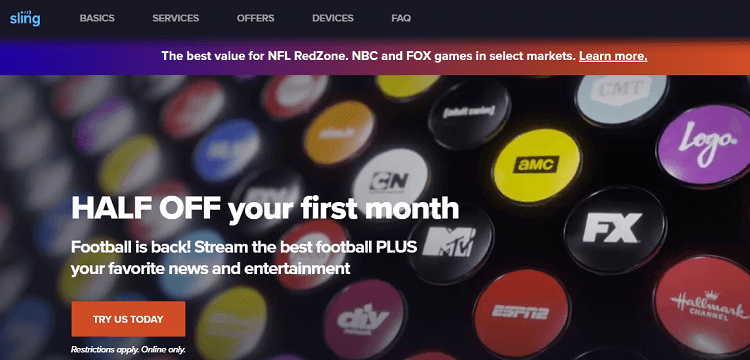 Another option to watch WE TV in Canada is through Sling. Sling has many offers such as Sling Orange or Sling Blue for $30 each or $45 for both.
However, WE TV is included in their LifeStyle Extra bundle which you will have to add on with the Sling Orange package for $6/month.
We TV, DIY Network, VH1, and the Cooking Channel are just some of the reality TV and lifestyle channels available with the Sling Lifestyle add-on.
The total cost of your subscription will be $41/month if you choose this upgrade in addition to the Orange Plan (unless you choose to get other extras).
---
5. Youtube TV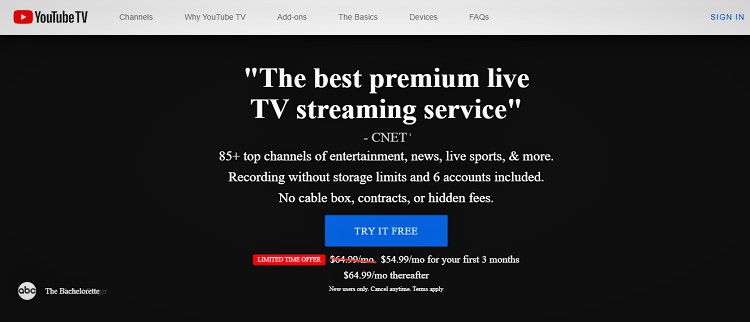 To watch live television, nothing compares to YouTube's offering, YouTube TV. For $65/ month, you can get 85 channels, numerous live streams, and limitless space on your DVR.
In addition to WE TV, other channels including ABC, Big Ten Network, Comedy Central, Comet, E!, ESPN, ESPN2, ESPN3, ESPNews, ESPNU, and Food Network are available with a Youtube TV subscription.
Read More: How to Watch YouTube TV in Canada
---
3 Best Recommended VPNs to watch WE TV in Canada.
We tried 35+ VPNs in order to acquire access to WE TV n Canada. Only three of the best VPNs were able to connect on the first try in our tests.
We've put together a list of the top VPN providers in Canada for unblocking WE TV. The VPNs are:
---
1. ExpressVPN
ExpressVPN is the most reliable VPN service, with 3000+ servers in 90+ countries, including 30 in the United States, including New York.
The finest feature is the extremely fast streaming rates (87 Mbps out of 100 Mbps), which eliminates buffering.
Express VPN secures your connection with 256-bit encryption and sophisticated security procedures. In addition, it has a strict no-logs policy.
ExpressVPN costs $6.67/month. All memberships at ExpressVPN come with a 30-day money-back guarantee. It works with devices running Windows, macOS, iOS, Android, Linux, and the Kindle Fire.
---
2. Surfshark
Surfshark has over 3,200 servers, 600+ of which are in the United States, allowing you to watch WE TV from Canada.
Because it has no connection restriction, Surfshark is ideal for customers who want to watch safely at home and on the road. You may also use it on an infinite number of devices!
This service focuses on your online security and anonymity by employing 256-bit encryption, a kill switch, and protection against DNS, IPv6, and WebRTC intrusions.
Surf Shark is an excellent alternative for users due to its consistently fast speed (i.e. 85 Mbps out of 100 Mbps). It costs $2.49/month and has a 30-day money-back guarantee.
Surfshark is accessible as a desktop and mobile app for Windows, Android, iOS, macOS, and Linux. Manual setup is required when using network routers.
---
3. NordVPN
NordVPN has 1970 servers in the United States, making it one of the finest options in Canada for watching WE TV. NordVPN's dedicated Tor servers enable you to connect to the Tor network securely.
NordVPN's SmartPlay technology, a secure proxy service, allows it to bypass geo-restrictions on streaming services such as WE TV. It also has a quick speed (i.e.80 Mbps out of 100 Mbps).
Data is encrypted using the Advanced Encryption Standard (AES) and a 256-bit key, while session initiation is encrypted using the RSA technique with a 2048-bit key.
NordVPN costs $3.29 /month and comes with a 30-day money-back guarantee. The NordVPN app is compatible with Windows, Mac OS X, iOS, and Android.
---
Why do you need a VPN to watch WE TV in Canada?
Most streaming services are restricted to the premises of their home nation and do not broadcast their material outside of the geolocation.
WE TV operates in the same manner; you cannot watch the episodes in Canada owing to licensing agreements and copyright ownership.
When you try to watch WE TV, it wants you to sign in with a TV Provider, which you cannot have if you are not a US resident. However,  services like FuboTV, DirecTV Stream, and others may be accessed by using a VPN.
The VPN provides you with a US IP address while concealing your actual Canadian IP address; as a result, the streaming site thinks you are in the United States and eliminates the geo-restriction.
A reliable VPN ensures that your online identity is protected when streaming. Furthermore, it safeguards your privacy. As a result, you are safe when using the internet.
---
How to Watch WE TV in Canada for Free
You can watch WE TV in Canada for free with the help of free streaming websites such as USTVGO. This website offers over 90 US TV cable channels including WE TV.
Follow these steps:
Step 1: Subscribe to NordVPN and install it on your device
Step 2: Open the app and connect to the US server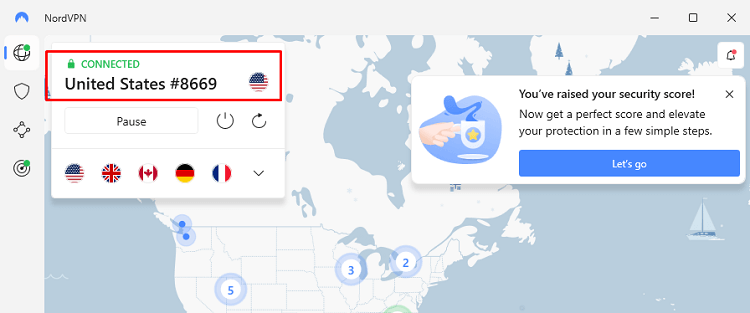 Step 3: Go to the USTVGO.TV website and scroll down to select WE TV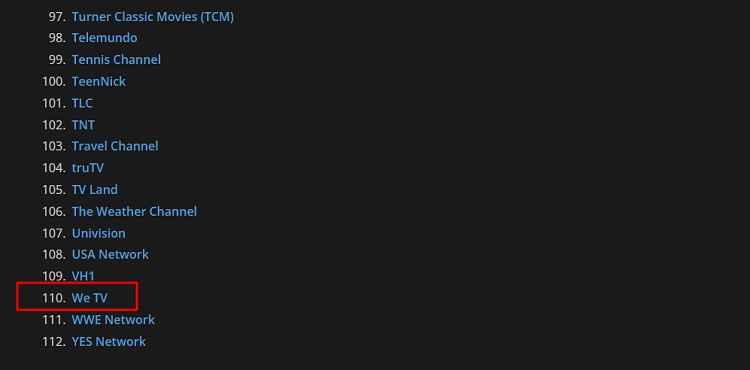 Step 4: Start streaming!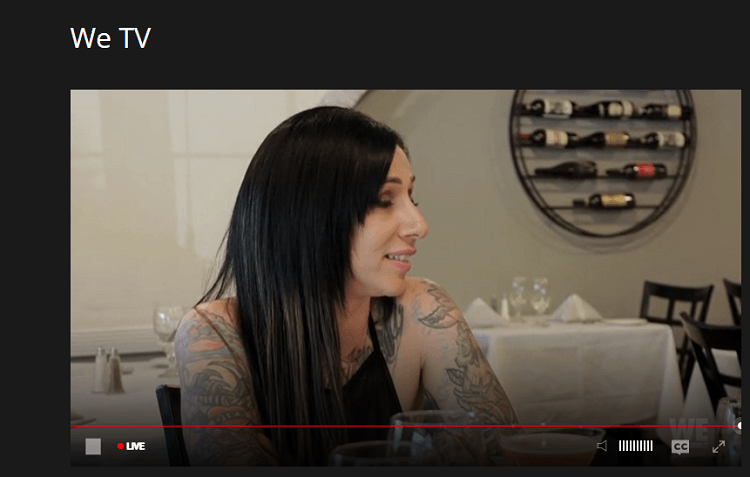 ---
How to Watch WE TV on Mobile in Canada
With the help of the USTVGO app, you can watch WE TV in Canada. Here are the steps you need to follow:
Step 1: Subscribe to NordVPN and install it on your mobile device
Step 2: Open the VPN app and connect to the US server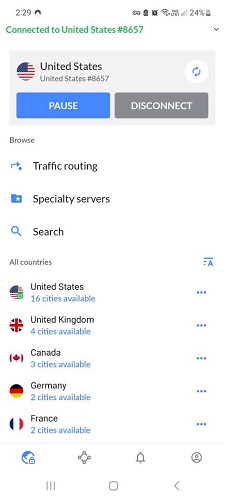 Step 3: Download USTVGO APK and install it on your android phone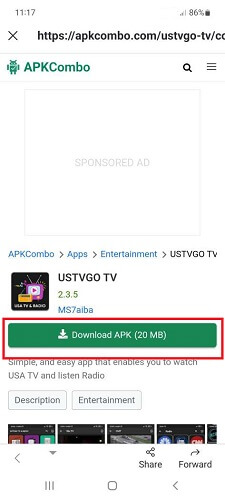 Step 4: Select Open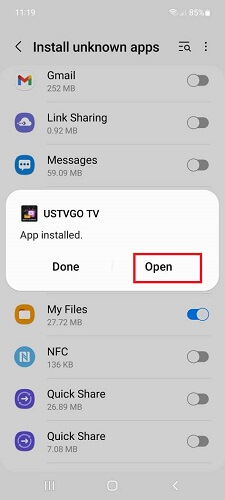 Step 5: Click on Entertainment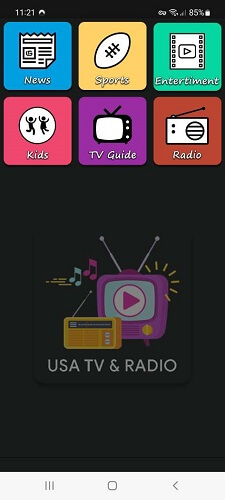 Step 6: Select WE TV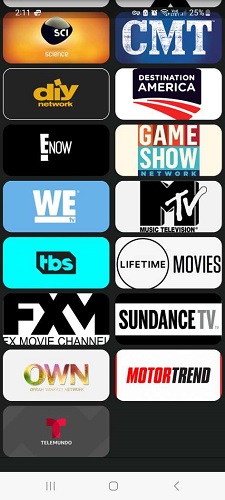 Step 7: Start streaming!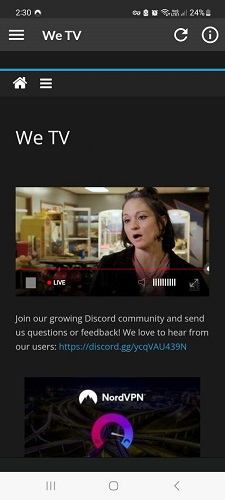 ---
What can you watch on WE TV?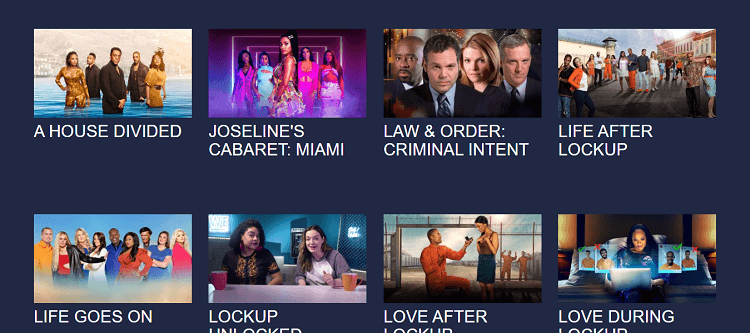 The famous channel lets you watch shows of all types including rom-coms, comedy, anime, and classics. In addition, you can also enjoy Live TV on We TV.
Some of the shows that you can watch on WE TV are:
Staten Island Cakes
Get Married
Fashion Flashback
The Lylas
Marriage Boot Camp
Rich Bride Poor Bride
Texas Multi Mamas
Love Like the Galaxy
Bridezillas

Growing Up Hip Hop

Hello, The Sharpshooter

See You Again

Braxton Family Values

Love After Lockup

Throne of Seal

When You Be Me
---
Alternatives of WE TV
After you subscribe to a VPN, you can watch much more than WE TV. Some other US streaming services you can watch include the following:
---
FAQs – WE TV
Can you watch WE TV outside the US with a free VPN?
We do not suggest using a free VPN since they are not reliable enough to provide end-to-end secure encryption, which might lead to blocking during streaming and a variety of other problems.
Is WE TV worldwide?
No, WE TV is not accessible in every country. It is now accessible in the United States, Thailand, Malaysia, Vietnam, and a few more countries.
Who owns the WE TV channel?
We TV is owned by AMC Networks (Inc.). It is part of a network that also includes BBC America, AMC, Sundance TV, and IFC.
---
Conclusion
WE TV is an American channel that airs interesting shows, from rom-com to anime. The issue is that it is unlikely that Canadians have access to US cable providers.
The only way to watch WE TV in Canada is with the help of a VPN which we have discussed in this guide. ExpressVPN is our recommended choice.