Comedy Central is only available in the US. You can watch Comedy Central in Canada, you need to enter a valid US Cable TV provider login which is impossible for Canucks to have.
It does let you watch all of its content for free (24 hours) without a TV Cable Provider, so you could explore what content is available at Comedy Central.
Another way to access Comedy Central in Canada is by YouTube TV, FuboTV, and Philo which I will be discussing in this guide.
I was able to unblock Comedy Central in Canada with the help of ExpressVPN is our #1 choice and the other best VPNs that I have mentioned in this guide. I have also mentioned the free method to get Comedy Central live without cable as well.
Our Recommended VPN – ExpressVPN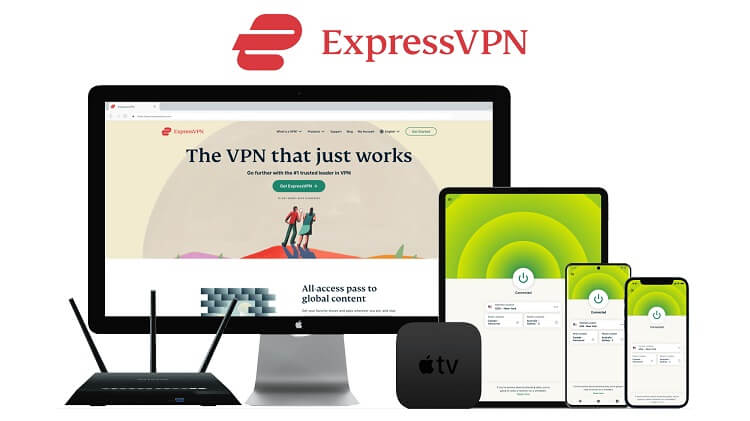 ExpressVPN is our recommended choice when it comes to unblocking Comedy Central in Canada as it easily bypasses its geo-restrictions and keeps your online identity safe while streaming.
Get yourself ExpressVPN today and enjoy 3 extra months for free. You also get a 30-day money-back guarantee so use all of its features risk-free for 30-days.
---
3 Best Ways to Watch Comedy Central in Canada
You can live stream Comedy Central by subscribing to one of these services i.e. YouTube TV, Philo, Sling TV, or FuboTV.
All of these streaming services are unavailable in Canada as well. However, with the use of a VPN (keeping ExpressVPN as an example), we can unblock these services in Canada.
I will be discussing only the 3 best options to watch Comedy Central in Canada and will be mentioning the steps on how to use it.
These 3 services are:
---
1. Watch Comedy Central on Youtube TV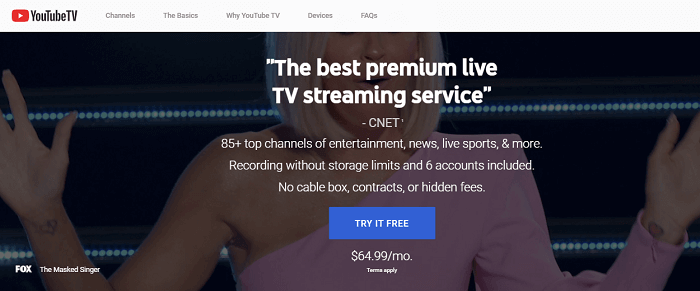 Youtube TV platform only offers one package, and that costs $64.99/mo. With this subscription, you get access to 85+ channels, including Comedy Central.
With this single subscription, you can make 6 accounts for your family, and have up to 3 simultaneous streams of Youtube TV going on.
Youtube TV also provides unlimited DVR cloud storage at no extra cost, so recording your favorite show will never be a hassle. These recordings can be kept for 9 months.
The service also offers add-on packages for premium channels, with prices ranging from $5 to $15.
Youtube TV is available on all smartphones, Chromecast, Apple TVs, Android TVs, Samsung Smart TVs, LG Smart TVs, Hisense TVs, Amazon Fire TV, and Fire Stick, and all Xbox devices since Xbox One, Roku, and PS4.
Youtube TV currently only operates in the US, so if you want to use the service, you're going to need a VPN like ExpressVPN.
---
2. Watch Comedy Central with FuboTV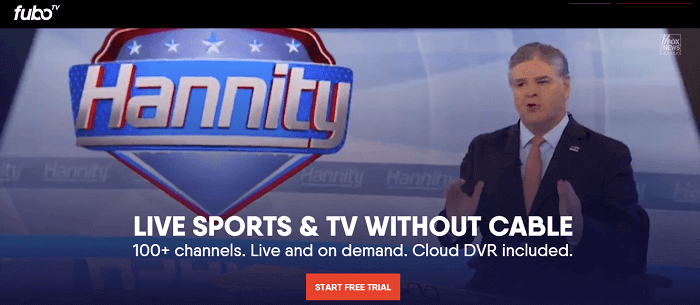 FuboTV started off solely as a streaming platform for sports networks and channels, but now also offers others like news channels, and channels that broadcast movies and shows.
fuboTV offers 3 packages, all of which give you access to Comedy Central: Starter, Pro and Elite.
The Starter plan costs $64.99/mo and lets you have 3 simultaneous streams of fuboTV, which can be increased to 5 using an add-on package worth $9.99/mo.
The Pro plan costs a little more, at $69.99/mo, but lets you access fuboTV through 10 devices on LAN, simultaneously. It also lets 2 people off the LAN stream at the same time as well.
It also has a lot more cloud storage compared to the starter plan, which offers 250 hours of DVR (Digital Video Recording). In comparison, the pro plan offers 1000 hours.
The Elite plan is more pricey, costing $79.99/mo, but has about 40 more channels than the other packages. It only lets you stream through 5 devices simultaneously though.
fuboTV may be available on Google-approved Android TV devices. It is also available on Samsung Smart TVs, Amazon Fire TVs, Roku, iOS, Chromecast, Web Browser, Apple TV, Xbox One, and certain HiSense TVs.
FuboTV does have a base plan for Canadians, however, it is very sparse, and does not include Comedy Central. If you want that and the whole fuboTV experience, you'll need a VPN.
---
3. Watch Comedy Central with Philo

Philo offers on-demand streams of shows and movies, but its primary focus is on live television broadcasts. For just $20/mo, you can access 64 channels.
One of these is, of course, Comedy Central. However, you can also purchase add-on packages that expand your library of channels. Like the Starz add-on, which gives you 3 Starz channels for an extra $9/mo.
A single subscription lets you make up to 10 individual customizable profiles, and the ability to have 3 streams going on simultaneously.
This service is available on Web Browsers, Android phones and tablets, iOS, Android TV, Roku, Apple TV, Amazon Fire TV, and Chromecast with Android.
Because Philo is only available in America, you're going to have to use a VPN in order to get it working in Canada. We recommend ExpressVPN for the job.
---
How to Watch Comedy Central with YouTube TV
As said earlier, YouTube TV is only available in the US and you would need to install and use ExpressVPN and then connect to the US server to be able to watch it in Canada.
The good news is, that YouTube TV is now accepting Canadian Credit Cards so you don't have to worry about the sub subscription. Currently, it offers a 14-day free trial.
Here are the steps you need to follow:
Step 1: Subscribe to a good VPN service (ExpressVPN is our #1 choice)
Step 2: Download and Install a VPN app on your device
Step 3: Open the app and connect to the US server (e.g. New York)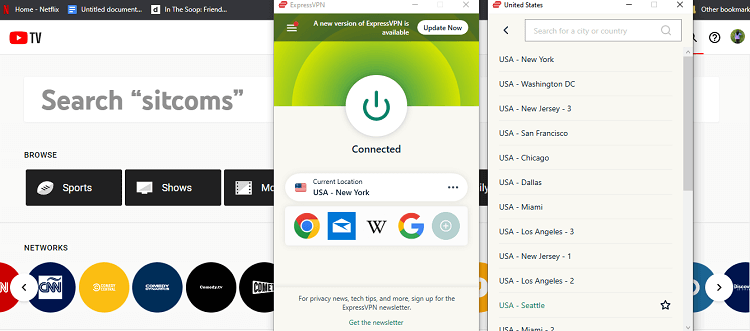 Step 4: Open the YouTube TV website and click on "log in"

Step 5: Enter your credentials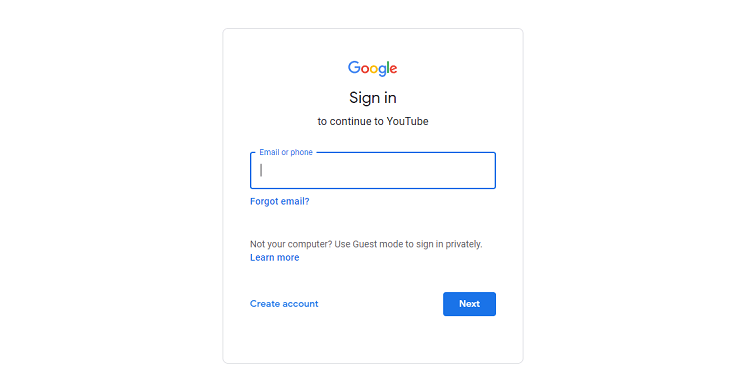 Step 6: Search for Comedy Central Channel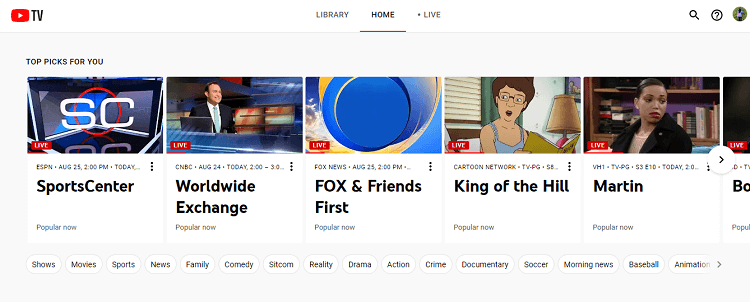 Step 7: Go to Comedy Central Channel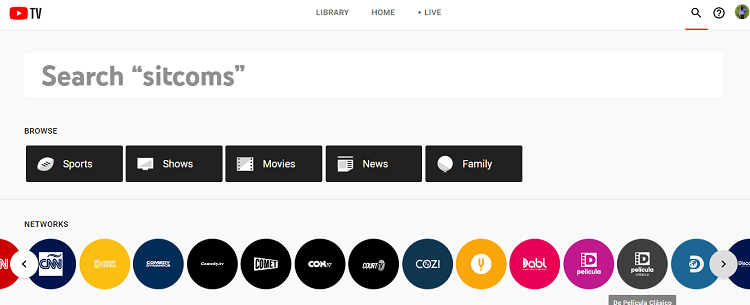 Step 8: Choose a show to watch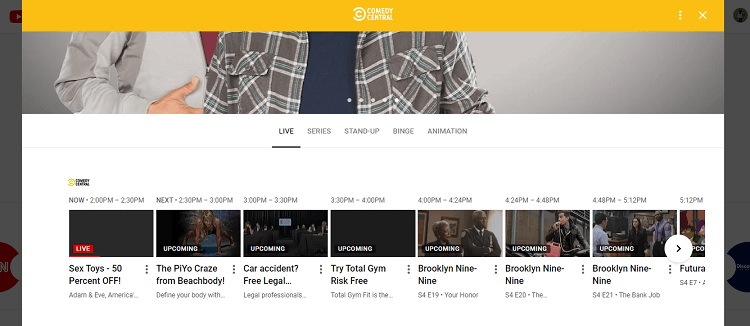 Step 9: Enjoy Streaming

---
What are the Best VPNs to Watch Central Comedy in Canada?
Though we can't say for sure which VPN is the best of the best, we can certainly say that ExpressVPN works best when unblocking Comedy Central in Canada.
ExpressVPN
ExpressVPN is currently offering 15 months for $6.67/month (i.e. 12 Months + 3 Months Free), which may seem like a lot now, but we still think it's worth it, with how well it works with Comedy Central in Canada.
That is, of course, on top of the fact that it is a smooth, reliable, and robust service. But what really sweetens this deal, is its special feature.
ExpressVPN has an in-built speed test feature, which allows you to test relevant server speeds, and select the one that's best for watching Comedy Central in Canada.
ExpressVPN also unblocks other US Channels and streaming services as well, e.g., Oxygen TV, Paramount Network, Bravo TV, Syfy, etc.
ExpressVPN is extremely popular worldwide. It has 3000+ servers across 94 countries and a lot of these are scattered across 23 US cities.
---
Surfshark
Surfshark also got a great deal. For just $2.49/month, you can subscribe to their 2-year plan. This kind of product for this cost is an absolute steal.
One single subscription will give your entire family access to the VPN, as it lets you connect to it through an unlimited number of devices, simultaneously.
Surfshark's features include a No Borders mode, which unblocks the service and allows its use where it is normally restricted, and a camouflage mode, which hides you from your ISP.
Surfshark has over 3200 servers across 65 countries worldwide. Over 500 of these are US servers, which are spread out across 20+ cities.
This huge number of servers ensures that you'll always be able to connect to one when you want to watch Comedy Central in Canada.
Here's an image of my Patrice O'Neal: Killing is Easy stream on Comedy Central, unblocked using Surfshark:
---
NordVPN
NordVPN is a pretty popular service now. It offers its 2-year subscription plan for $3.29/month, which is still very good when compared to other big hitters in the market.
NordVPN has over 1970 US servers, and a total of 5441 servers around the world, putting it far ahead of Surfshark, in this regard.
The sheer number and spread of these servers mean that you will likely have access to more international content, not just US Comedy Central.
The greater number of US servers also means you'll always have backups, which will help if servers malfunction when you intend on watching Comedy Central in Canada.
NordVPN has a ton of great features. These include double-protection, which disguises your IP address a second time, and CyberSec, which prevents access to malicious content.
Uncertain about VPNs? Don't worry, NordVPN offers, as most VPNs do nowadays, a 30-day money-back guarantee, so you can test out the service before deciding if it suits you.
---
How to Watch Comedy Central in Canada for Free (Without Cable)
This is the free method and doesn't require a US TV Cable provider or any subscription fee. However, it does require the use of a VPN because it is geo-restricted, and also because we don't know if they hold proper licensing.
For safe and secure streaming, ExpressVPN is our #1 choice. It completely hides your IP address and keeps you anonymous over the internet.
Here are the steps you need to follow:
Step 1: Download and Install a good VPN service (ExpressVPN is our recommended choice)
Step 2: Open the app and connect to the US server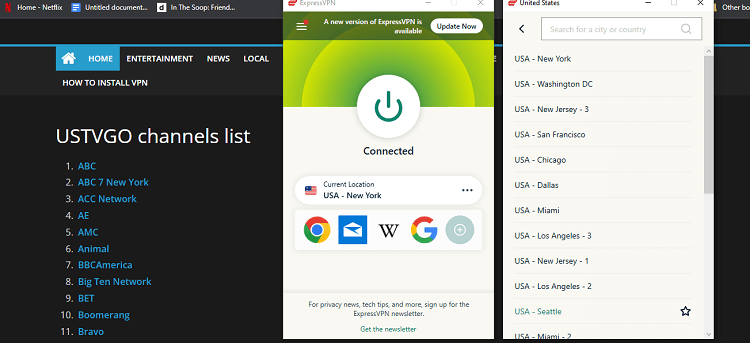 Step 3: Go to the USTV GO website and scroll down to select Comedy (short for Comedy Central)

Step 4: Click Play and start streaming Comedy Central live without cable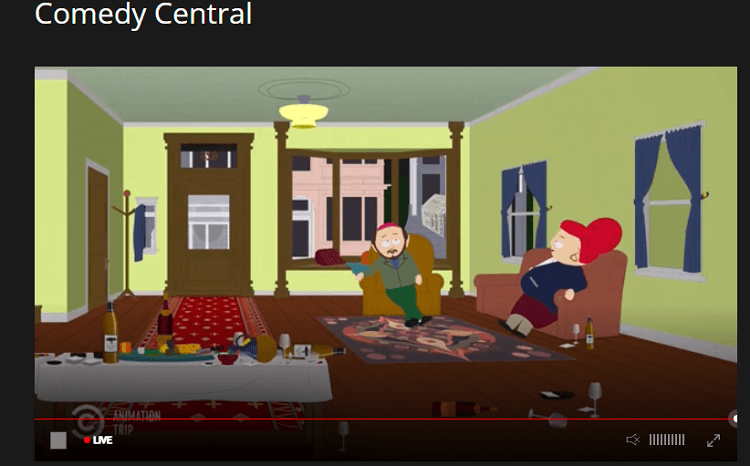 ---
Why is Comedy Central Not Available in Canada?
Comedy Central is based in America, where it has the legal rights to display its content. It also has the right to display region-specific versions of its platform in certain areas.
This restriction to certain areas is known as geo-restriction and comes about due to licensing disputes or an inability to attain licensing for displaying content in other places.
If the owners of Comedy Central wanted to spread into another region, they would have to attain the legal rights to do so, which is quite difficult.
That is why their website, and other websites like it, prohibit access by individuals from certain regions – they don't have legal rights.
---
Why Do I Need a VPN to Unblock Comedy Central?
VPNs (Virtual Private Networks) are constructed using private servers, so when a user connects their IP address is disguised (your IP address is your online ID).
Even if you try to access Comedy Central by adding a US TV Cable Provider login from Canada, you still need a VPN to access its content.
For example, if you have subscribed to a 24-hour free service, you won't be able to access the channel because of geo-restriction. You will see a message that appears:
"This video is not available in your location"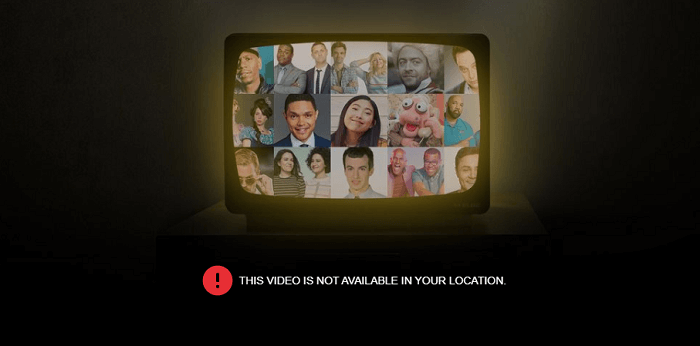 When you connect to the Comedy Central website using a VPN connection to a US server, the service thinks you're in the US, and gives you access, despite actually being in Canada.
---
Should You Use Free VPN to Unblock Comedy Central?
Be wary! The idea of a free service like this is tempting, but you need to know that it's very dubious.
Free services like this are usually fronts for malware and adware, and there's a simple reason why we can say this, besides having experienced it firsthand.
The private servers that VPNs require to run are very hard to maintain, and the costs to do so are very high as well. If that cost is to be met, there needs to be another source of revenue.
Either that, or there's something more nefarious going on, as is usually the case. This can entail a breach of privacy, a stolen identity, and worse. That's why we stick to premium VPNs.
The VPNs we recommend are trustworthy names in the industry and have all been tested with Comedy Central in Canada. They are quick, secure, and reliable.
---
How to Watch Comedy Central on Mobile Phone
Step 1: Connect to the ExpressVPN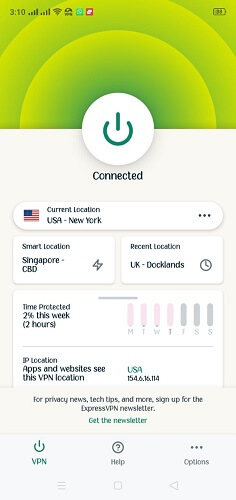 Step 2: Install the USTV Go app from the Play Store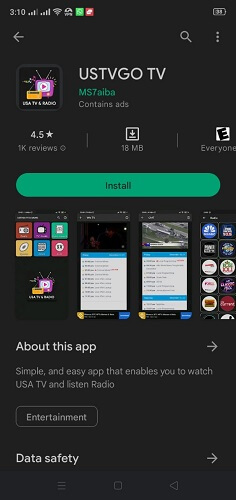 Step 3: Select the genre of content you are looking for, e.g. Entertainment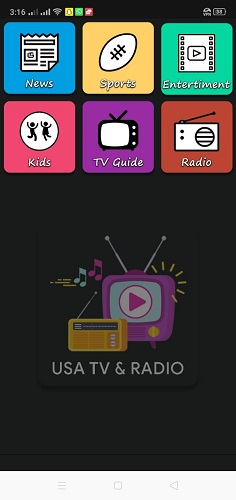 Step 4: Go to "Comedy Central"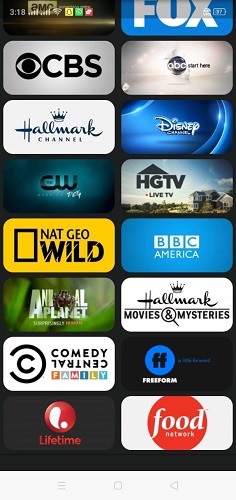 Step 5: Enjoy Watching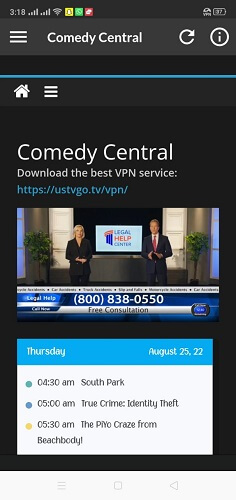 ---
What to Watch on Comedy Central in Canada?
Whatever route you've taken to get started on your Comedy Central binge, you might still not know exactly what to watch. We can help you with that, with a shortlist of recommendations:

Ayo and Rachel are single
Broad City
Drunk History
Inside Amy Schumer
Workaholics
Crank Yankers
Key & Peele
South Park
Chappelle's Show
The Daily Show with Trevor Noah
Get Drawn In
Another Period
Adam Devine's House Party
Awkwafina is Nora from Queens
The Burn with Jeff Ross
The Colbert Report
---
Best Comedy Central Roast
You can watch some of the best roasts on Comedy Central and have a good laugh, following are our favorites:
Greg Giraldo on Hugh Hefner
Larry the Cable Guy and Justin Beiber
Ireland Baldwin on Alec Baldwin
Norm McDonald on Bob Saget
Jimmy Kimmel on Flavor Flav
Gilbert Gottfried on Lisa Lampanelli
Joan Rivers on Joan Rivers
Anthony Jeselnik on Charlie Sheen
Snoop Dog on Donald Trump
Al Franken on Chevy Chase
---
Other Streaming Services to Watch in Canada
If you want to stream other services that can be watched in Canada with the help of a VPN, then these services have been listed below:
---
FAQs – Comedy Central
Does Amazon Prime Have Comedy Central?
Amazon Prime does offer certain Comedy Central content, and much of it is free if you have a Paramount+ trial on Amazon Prime Video. 
Where Can I Watch Comedy Central?
If you're using a desktop computer, you can watch Comedy Central at www.cc.com. There are also various other streaming platforms that have Comedy Central content available.
Comedy Central content will also be available on those services' apps, as well as it's own. Comedy Central is available on iOS, Android, Roku Players and TV, and Amazon Fire TV.
---
Closing Words
Comedy Central may not be officially available to you in Canada, but you can still access it through the power of a VPN like ExpressVPN.
If you'd prefer a different path to the content you want, you can check out Youtube TV, Hulu, or any other platform that has a legal agreement with Comedy Central.
Regardless, you can still make use of a VPN. A VPN gives you greater privacy and control over your internet browsing and protects you from harmful agents on the internet.