Global TV is strictly a Canadian streaming service, but if you're abroad or moving away from Canada, then you probably need a VPN to watch it. 
It is currently Canada's second most-watched private television network after CTV and if you try to stream it from outside Canada, you will see a message that says:
"Sorry, Playback is Unavailable. This content can only be viewed from within Canada"
This error can easily be resolved by using a VPN. We recommend using ExpressVPN because we've tested it and it works fine with any Canadian server you connect. 
Our Recommended VPN – ExpressVPN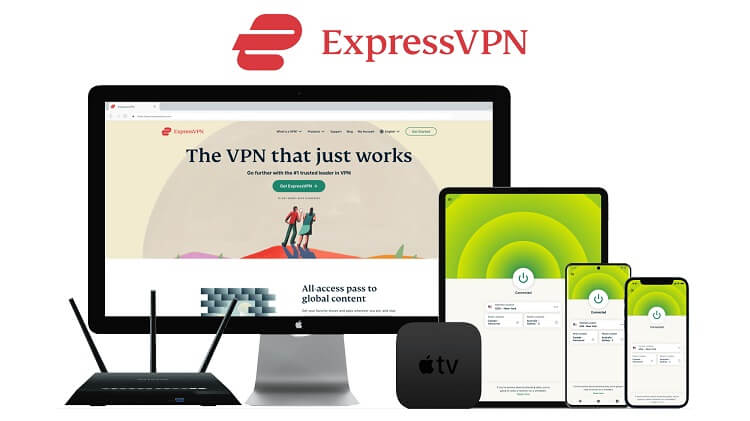 ExpressVPN is our recommended choice when it comes to watching Global TV in Canada as it easily bypasses its geo-restrictions and keeps your online identity safe while streaming.
Get yourself ExpressVPN today and enjoy 3 extra months for free. You also get a 30-day money-back guarantee so use all of its features risk-free for 30-days.
---
How to Watch Global TV from Outside Canada
If you have already signed up for Global TV, you can begin following the steps that I have shown you below.
If you haven't signed up already, then the process is quite simple. You just need to access the website with the help of a VPN (ExpressVPN is our recommended choice) and then enter your TV cable subscription ID and Password.
You can also watch some of the shows and local news without signing in with the TV provider which I have shown in this section. 
Follow these steps to unblock Global TV outside of Canada:
Subscribe to a VPN (ExpressVPN is our #1 choice)
2. Download and Install the VPN app on your device
3. Open the app and enter your login details
4. Connect to the Canadian server (e.g. Montreal)
5. Once connected, open the Global TV website in Incognito mode of your browser
6. Now Login with your ID/Password, select an episode, and start streaming!
---
How to Watch Local News with Global TV 
Global TV has a special section of local news about every city of Canada and is free to watch. 
To be clear, Global TV requires a TV subscription when you need to watch Live TV from channels like HGTV, History, National Geographic, Food Network, and many others.
If you have a TV Subscription email and password, you can sign in and watch Live TV for free. However, if you don't have that, you can still watch the News and some of the shows on Global Live TV without signing in.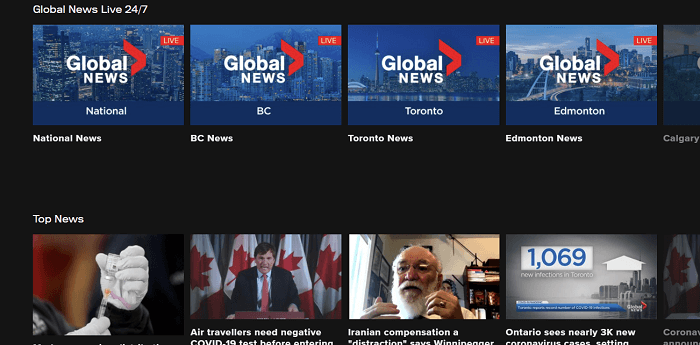 You can watch any local news by clicking on the News menu at the top. You will see 3 ads before you can start streaming. 
I was able to watch 'Late Night Show with Stephen Colbert' without signing in with the TV provider…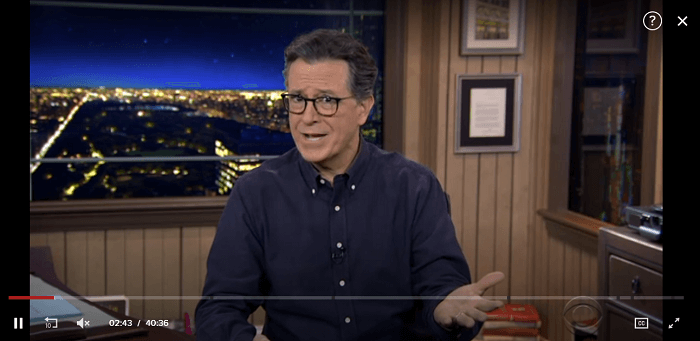 ---
What are the Best VPNs to Watch Global TV Outside Canada?
I tested about 50+ VPNs to see whether they would unblock Global TV outside Canada.  I found 3 VPNs that really impressed me with their speed, overall security, and the fact that I was able to watch Global TV on the first attempt. 
Here are the VPNs that work best with Global TV:
---
1.ExpressVPN
ExpressVPN is our 1st choice that comes at a slightly over-priced package $6.67/month (i.e. 12 Months + 3 Months Free) but has the fastest speed in the entire VPN market. 
It was also able to access Global TV without a problem and that is why it makes it in our list of best VPNs to watch Global TV. 
It has 4 servers in Canada i.e. Montreal, Toronto, Toronto-2, and Vancouver. It offers a 30-days refund policy so you can make a refund if you don't like the service. 
---
2. Surfshark
Surfshark is another top choice when it comes to unblocking any streaming service whether it be Global TV, CTV, or Netflix.
I connected to its Montreal server and I was streaming Global TV within a minute. It has 90 Canadian servers and is located in 3 Canadian cities (i.e. Montreal, Toronto, and Vancouver).
Surfshark is also the most affordable VPN service available at $2.49/month and can be connected to unlimited at the same time. 
---
3. NordVPN
NordVPN also makes the top of our list because it was able to unblock Global TV from outside of Canada with its 480+ servers in 3 cities of Canada. 
It was able to do so without any decline in speed which was remarkable to know. It is also considered the strongest encrypted VPN because of its feature called Double VPN. 
Lastly, it is available at a reasonable price i.e. $3.29/month which is a bit more expensive than Surfshark but cheaper than ExpressVPN. 
---
What Can You Watch on Global TV?
Global TV has a separate section of Global News Live 24/7 where you can watch the news about every city of Canada. You can find National News, BC News, Toronto News, Edmonton News, Calgary News, etc.
In the Global TV Shows section, you can find tons of new and old TV shows that you might like. These include FBI, Saturday Night Live, Next, SEAL Team, Private Eyes, Bull, S.W.AT, and more. 
You can only watch HGTV, History, Showcase Movies/Shows, and Slice section only with a TV Subscription. Some of these channels include shows like Island Bryan, Family Home Overhaul, History's Greatest Mystories, Brave New World, and more. 
---
FAQs – Global TV
1. Is the Global Go app free?
Yes, the Global Go app is free to watch. However, you will need to enter a TV provider subscription email and password to watch Live TV.
2. Can I watch Global shows without signing in with a TV provider
Yes, you can watch Global shows without signing in with a TV provider through the Global Go app. You can watch the News section and some of the late-night shows. 
3. On What Devices Can you stream Global TV?
The Global TV app is a video app for iPad, iPhone, iPod Touch, Android devices, Apple TV, Chromecast, Amazon Fire, ROKU, and Android TV. You can also watch your favorite Global shows as well as live TV.
---
Conclusion
Global TV is considered to be a great platform for Canadians and others as well. Above mentioned VPNs will help you to unblock and watch Global TV live streams outside Canada.
But since the app is free to watch, you will need a TV provider subscription to watch some of the channels like HGTV, History, Food Network, and many others. 
Is there any favorite show that you like to watch on Global TV? Let us know in the comments below.