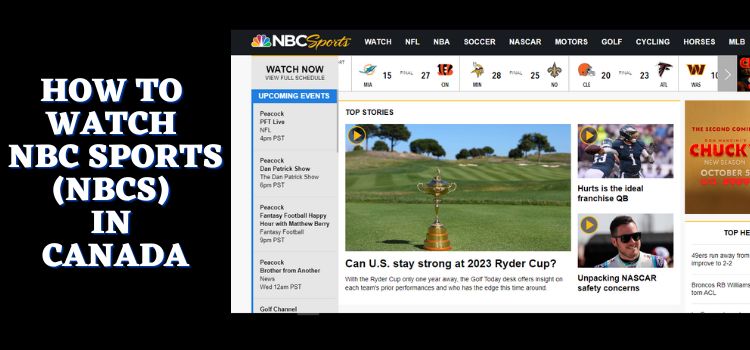 NBC Sports is one of the most famous sports streaming services today as it broadcasts top sports events like NFL, NHL, F1, NASCAR, and many others.
However, NBC Sports is only available in the US. So, people residing outside of the US cannot stream their favorite sports through NBC Sports.
You can watch NBC Sports in Canada through streaming services like Peacock and YouTube TV. As these are also US-based services, you will need to use a VPN and connect to the US server. ExpressVPN is our #1 choice.
Our Recommended VPN – ExpressVPN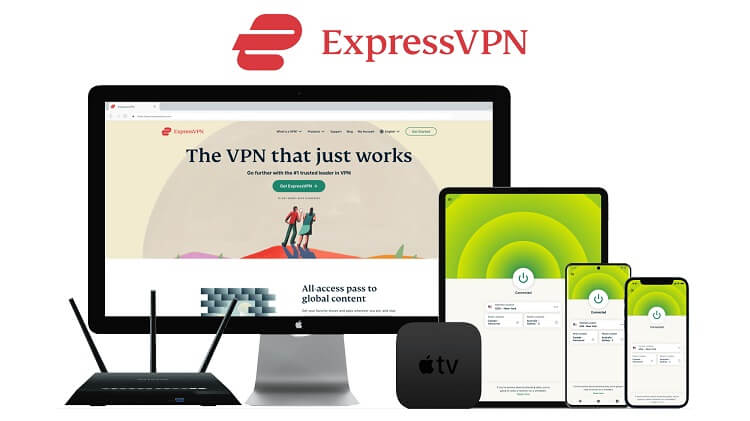 ExpressVPN is our recommended choice when it comes to unblocking NBC Sports in Canada as it easily bypasses Peacock & YouTube TV geo-restrictions and keeps your online identity safe while streaming.
Get yourself ExpressVPN today and enjoy 3 extra months for free. You also get a 30-day money-back guarantee so use all of its features risk-free for 30 days.
---
How to Watch NBC Sports in Canada [Easy Steps]
Follow these steps to watch NBC Sports in Canada. We have chosen Youtube TV as an example:
Step 1: Subscribe to a reliable VPN service (ExpressVPN is highly recommended)
Step 2: Download the ExpressVPN app and install it on your device.
Step 3: Open the VPN app and connect it to a US server (e.g. New York)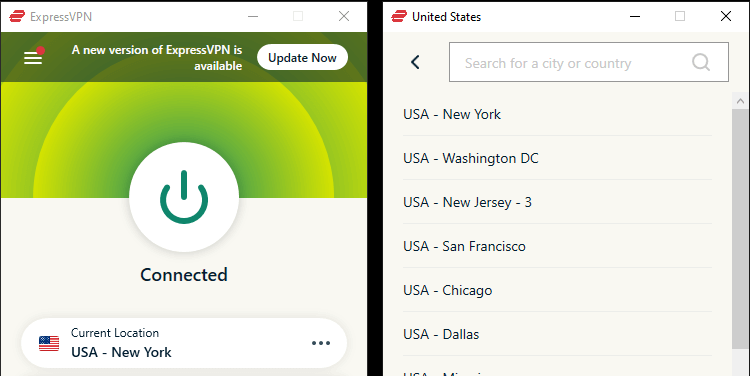 Step 4: Go to nbcsports.com and click on the Watch option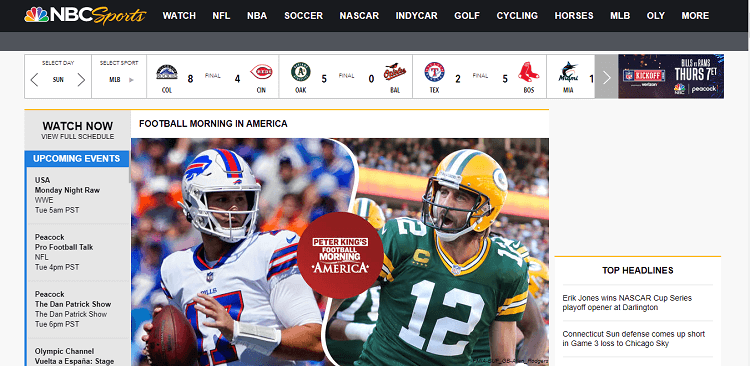 Step 5: Choose the event you want to stream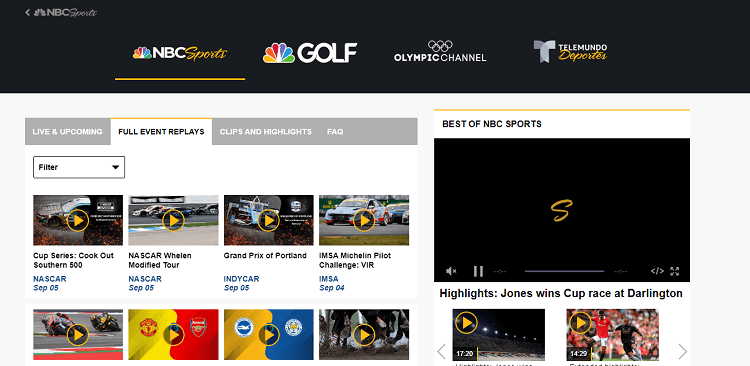 Step 6: Sign in with your live TV streaming service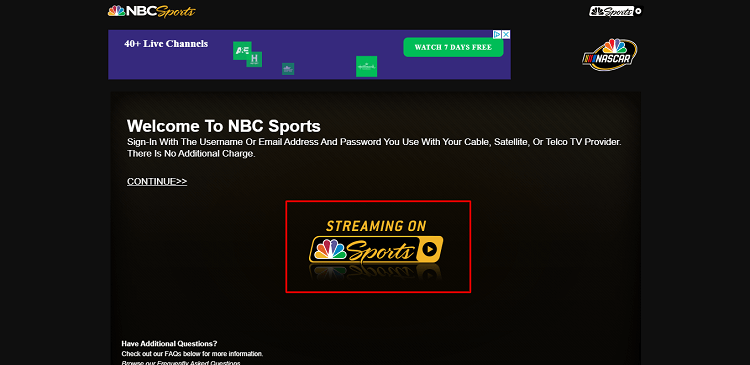 Step 7: Click Full Provider List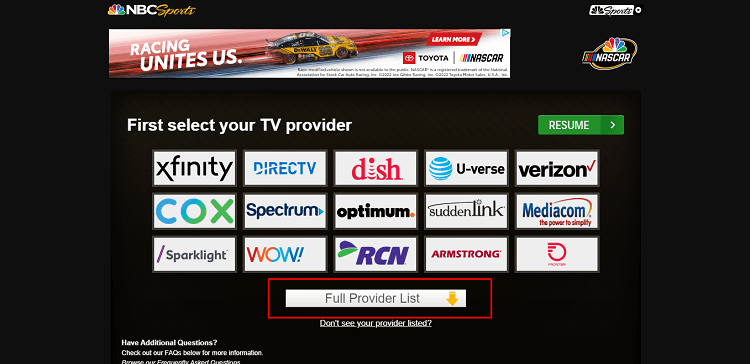 Step 8: Choose the service you're using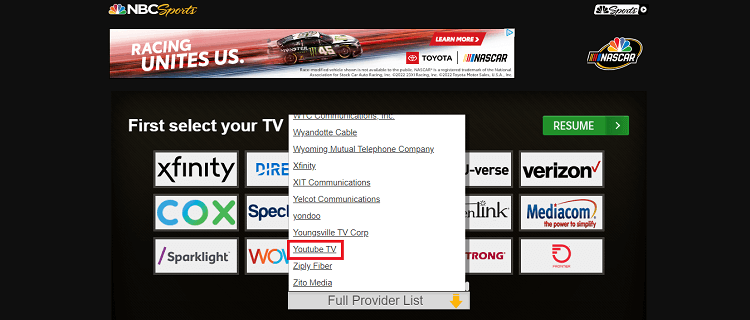 Step 9: Verify to have access to NBC Sports and start streaming!
---
2 Ways To Watch NBC Sports in Canada
You may easily access Live TV services that provide "NBC Sports" as part of their package. Below, we have listed 2 live TV streaming services that allow you to stream the channel in Canada.
1. Peacock TV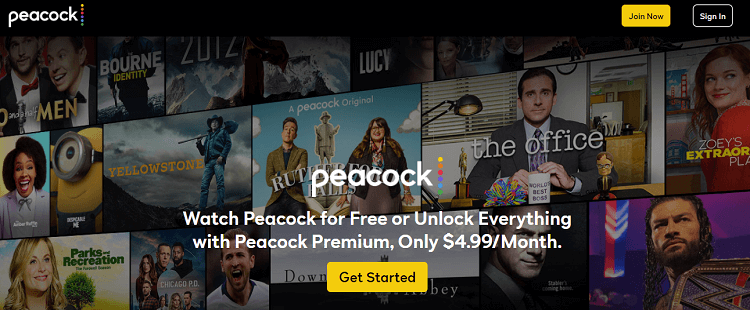 Peacock TV is a US live TV streaming service by NBC Universal. Therefore, it offers NBC Sports in its packages.
The subscription packages start from $4.99/month with different features like ad-free content, range of content, ability to download the content, etc. 
Nonetheless, PeacockTV doesn't offer a free trial. Instead, it offers a free subscription tier through which users can access limited content with ads. Furthermore, PeacockTV allows the user to stream on 3 devices simultaneously.
Peacock TV is only available to the US audience. Canucks will need to use a VPN (i.e. ExpressVPN) and connect to the US server to access Peacock TV.
Read More: How to Watch PeacockTV in Canada 
---
2. YoutubeTV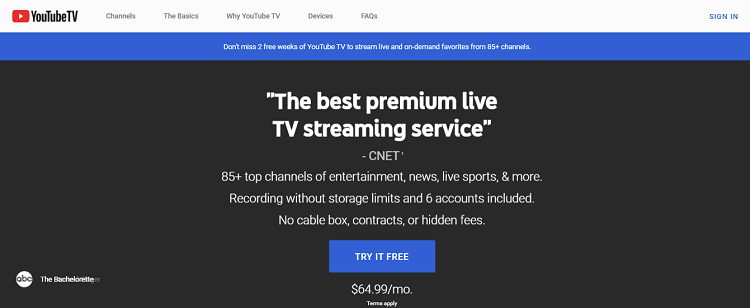 YouTube TV offers 70+ channels for $72.99/month along with NBC Sports. You access one account on 6 devices simultaneously.
If you are not satisfied, YouTube TV will refund your amount within 7 days of a free trial. So, you don't have to worry about your payments.
Moreover, it supports various devices like AppleTV, Roku, FireTV, Google Chromecast and etc. 
Read More: How to Watch YouTube TV in Canada
---
Top 3 VPNs to Unblock NBC Sports in Canada 
To access NBC Sports in Canada, we tried over 35 VPNs. Only three of the VPNs were able to connect on the first try and maintain a consistent speed. These are:
---
1. ExpressVPN
ExpressVPN is our first recommendation to all our users. It has 3,000 servers in 162 different locations in 94 other countries. 
The VPN's blazing-fast speed lets you stream your favourite sports events without any interruptions or buffering on 5 screens at a time. 
ExpressVPN prioritizes users' privacy through security protocols like the no-log policy and DNS leak protection. Therefore, users' identities and activities are kept safe.
All of these features cost you $6.67/month which comes with a 30-day free trial.
---
2. SurfShark
The second best option to watch NBC Sports in Canada is Surfshark. This is for the users who don't want to spend much money but want a premium experience.
Its 3,200+ servers in more than 65 countries with 600+ servers in the US can easily bypass any geo-restrictions placed by NBC Sports.
What sets SurfShark apart from the other VPNs is its affordability which costs you CAD3.11/month. Also, it offers a 30-day money-back guarantee.
Other than this, SurfShark protects its users from any kind of tracking, theft, hacking, or any kind of activity that may harm their privacy or data. You can use one account on an unlimited number of devices.
---
3. NordVPN 
Being famous for its user-friendly interface, we recommend NordVPN to users who have not used VPN before.
Thanks to its 5,000+ servers all across the globe and more than 1,970 servers just in the US; the VPN offers a fast speed of (82 Mbps out of 100 Mbps).
These servers connect you to the US server in a split second and hide your identity and location using the kill switch feature and 256-bit encryption.
The subscription package costs $3.29/month with a 30-day money-back guarantee. Also, it lets you stream on 6 devices simultaneously.
---
Sports to Watch on NBC Sports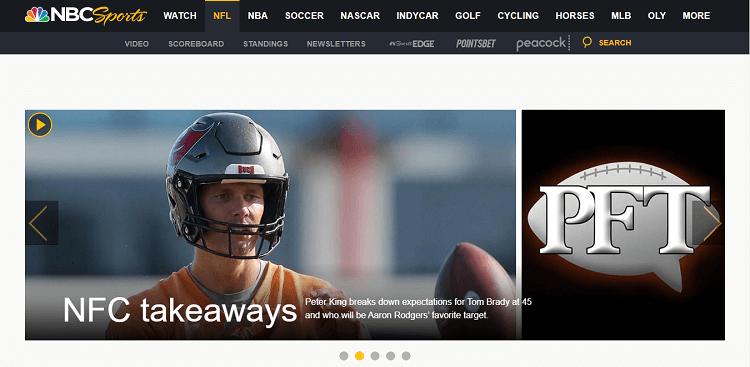 These are the sports that you'll get to watch on NBC Sports:
College Basketball
NASCAR
Cycling
Figure Skating
Motor Sports
USFL
---
Other Channels/Services to Watch in Canada
In Canada, you can also watch other sports channels by unblocking them after subscribing to the VPNs:
---
FAQs – NBC Sports 
Can I watch NBC Sports without cable in Canada? 
Yes indeed, NBC Sports can be streamed without cable in Canada. For this, you have to subscribe to a live TV streaming service like Peacock TV, Youtube TV, etc.
How to know the dates of the upcoming events on NBC Sports?
You can know about the upcoming events and their date and time in the schedule menu on the homepage of NBC Sports.
Can I watch NBC Sports outside of the USA?
Yes, you can watch NBC Sports outside the US through a premium VPN.
---
Conclusion 
NBC Sports is a popular channel to stream all the latest live sports events. As it is a US cable channel it is unavailable in Canada.
You can watch NBC Sports in Canada through live TV streaming services like Peacock and Youtube TV but they are also US based for which you will need a VPN.
A VPN helps conceal your virtual location by assigning you a US IP address. This way your online activity and identity are protected from ISPs. We recommend using ExpressVPN.