Channel 4 or All 4 is a free-to-air channel but is restricted to UK residents only. If you want to watch Channel 4 in Canada, you need a reliable VPN and connect to the UK server.
Nevertheless, if you try to access All 4 in Canada without a VPN, you will be greeted with a message that says:
"Not Available! All 4 is only available in the UK. You can find more details on our FAQs"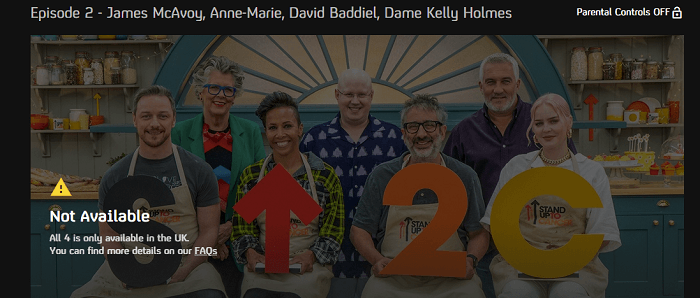 As soon as I connected to ExpressVPN (Our #1 choice), I was granted access to its content and I was able to watch 'The Great Celebrity Bake Off' in no time.
Since the service is completely free, however, you will need to create your account. Once you're done, I have further discussed how can you watch Live TV with Channel 4 in Canada.
Our Recommended VPN – ExpressVPN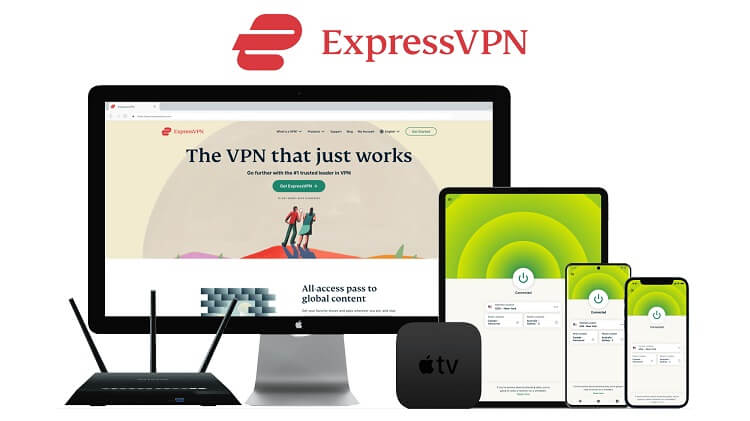 ExpressVPN is our recommended choice when it comes to unblocking Channel 4 in Canada as it easily bypasses its geo-restrictions and keeps your online identity safe while streaming.
Get yourself ExpressVPN today and enjoy 3 extra months for free. You also get a 30-day money-back guarantee so use all of its features risk-free for 30-days.
---
How to Watch Channel 4 in Canada Using a VPN
If you're committed to the idea of watching All 4 in Canada or outside the UK, know that you're going to need a VPN subscription. Follow the few steps below to unblock Channel 4:
Step 1: Subscribe to your VPN of choice (ExpressVPN is our #1 choice)
Step 2: Download the ExpressVPN app and install it on your preferred device
Step 3: Open the app and connect to a UK Server (e.g. Docklands)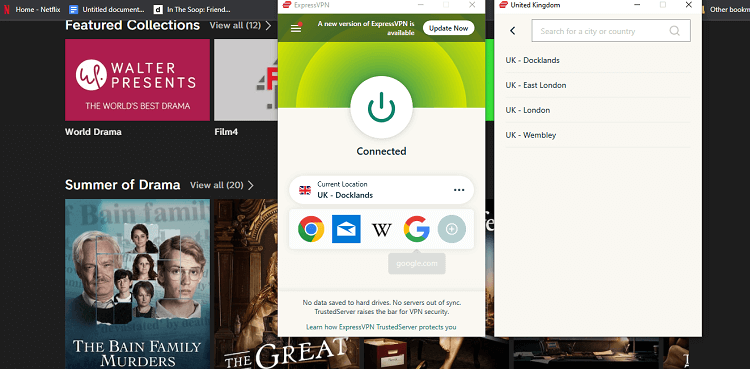 Step 4: Open the Channel 4 website and click on the Search icon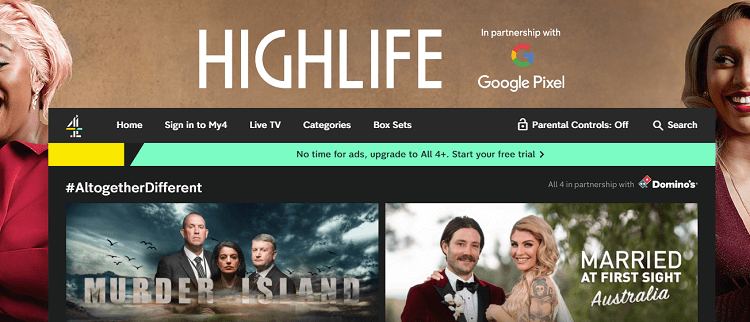 Step 5: Type 'The Great British Bake Off' and select the top search result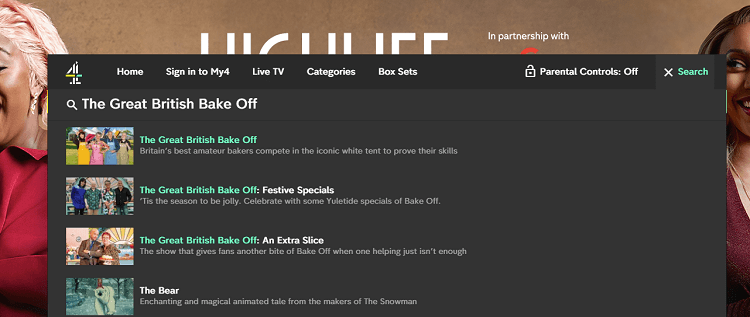 Step 6: Click Play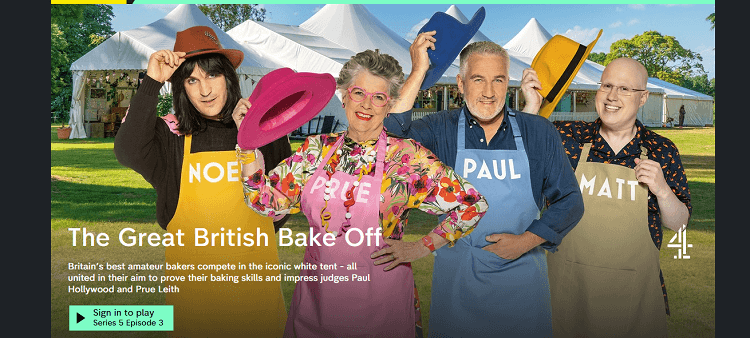 Step 7: Enter an Email Address and select Let's Go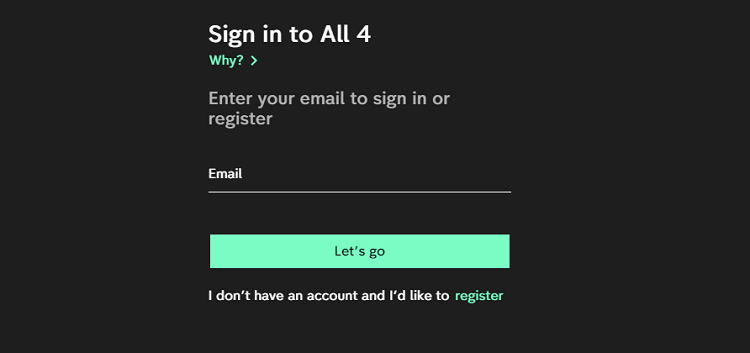 Step 8: Choose a Password and click Sign In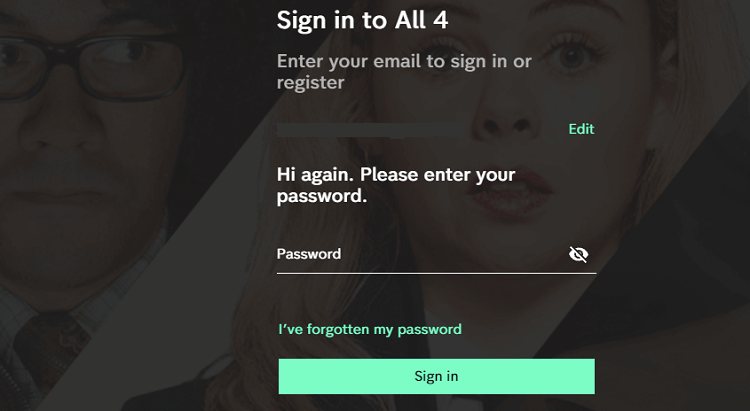 Step 9: Click Play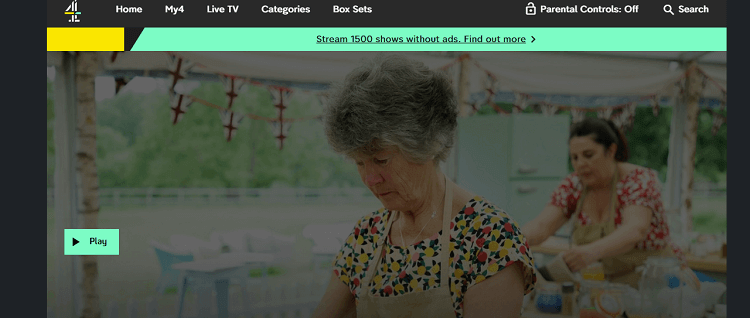 Step 10: Start streaming!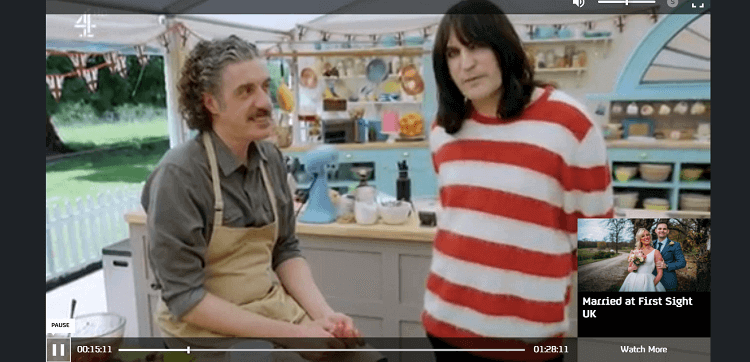 Note: Before you can start streaming, you will of course have to sign up with Channel 4 which I will be telling you in the guide later.
---
How to Watch Live TV with Channel 4
Similar to the previous method, you will need to subscribe with ExpressVPN and download the app on your device. Once connected to the UK server, follow these steps:
Step 1: Open All 4 website and click on Live TV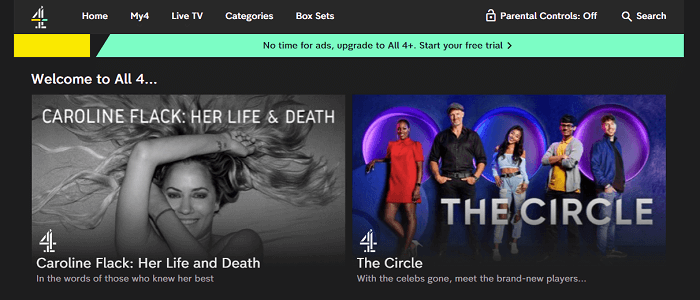 Step 2: Select among the 5 channels you want to stream (e.g. Channel 4, 4E, 4 More, 4 Film, and 47
Step 3: I clicked on 4 More and it started streaming!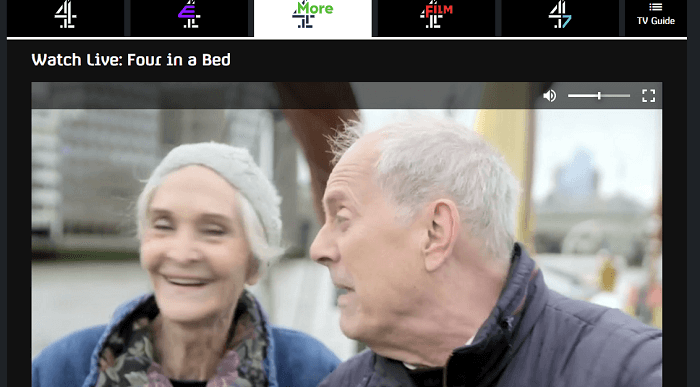 ---
How to Sign Up with Channel 4 from Canada
Step 1: Open Channel 4 website and then click on 'Sign in to My4'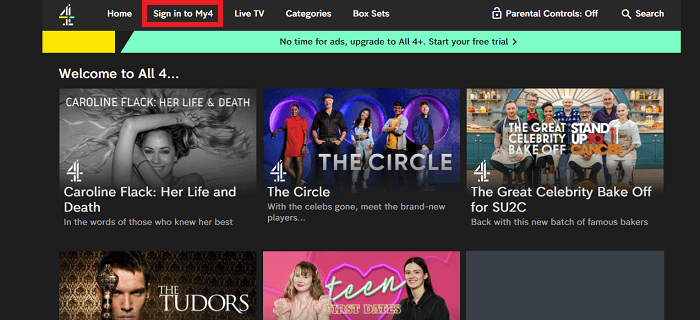 Step 2: Click on Register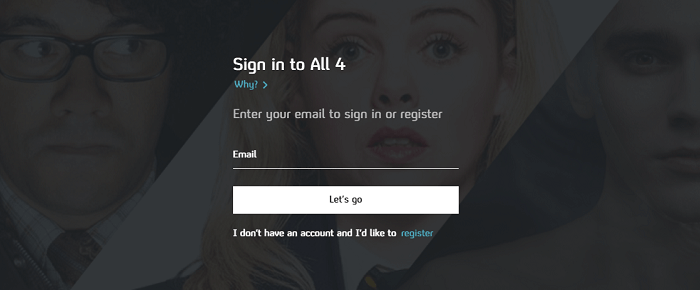 Step 3: Enter your email/password, and then select Next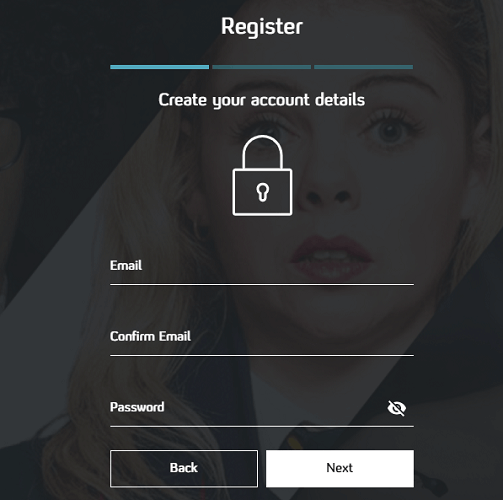 Step 4: Now enter your Personal Information and then click Next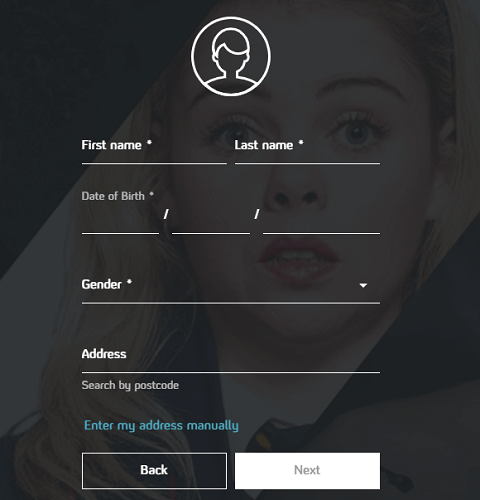 Step 5: Click Register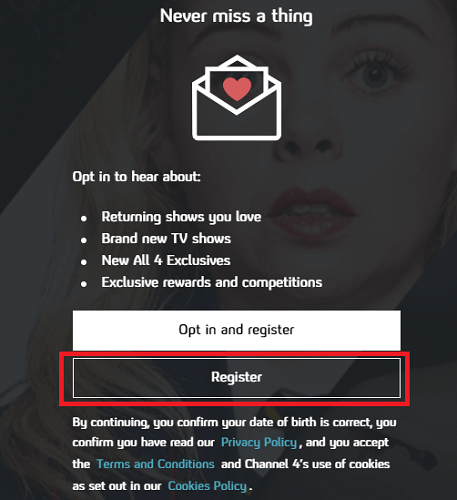 Step 6: Now enter your email/password to Sign In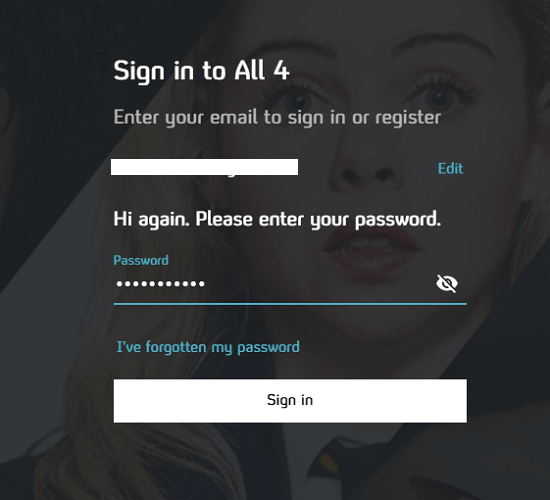 ---
How to Watch Channel 4 on Mobile Phone
Step 1: Connect to the UK server over ExpressVPN
Step 2: Open this link and Download All4 APK and click Download APK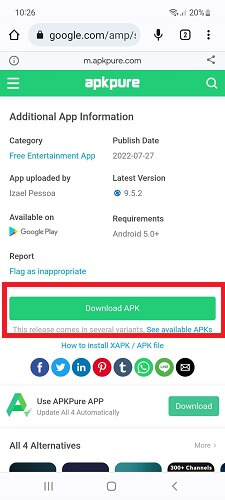 Step 3: Scroll down and select Download APK once again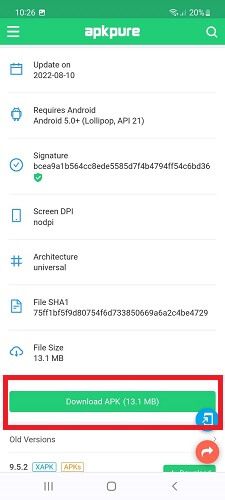 Step 4: Click Install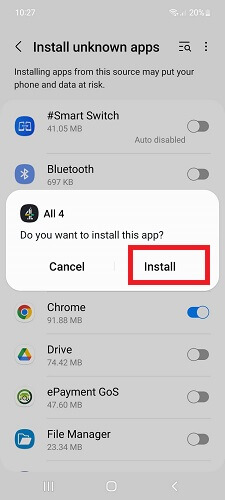 Step 5: Click Accept & Continue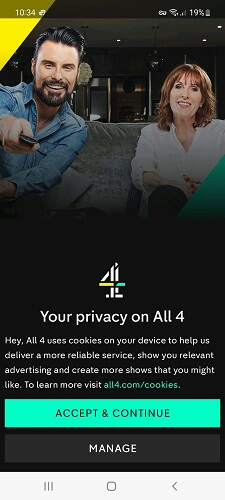 Step 6: Click Sign In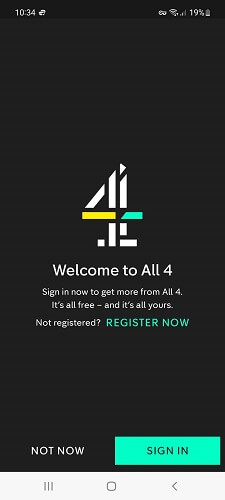 Step 7: Enter your Email/Password OR Register for free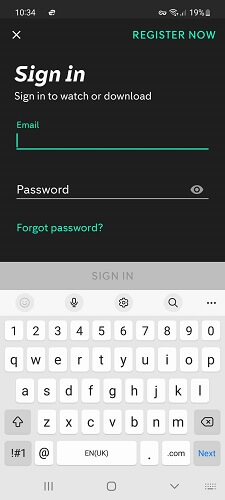 Step 8: This is the interface of Channel 4. Click on any show i.e. Investigating Diana: Death in Paris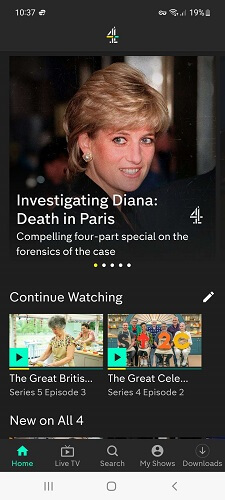 Step 9: Click Play Episode 1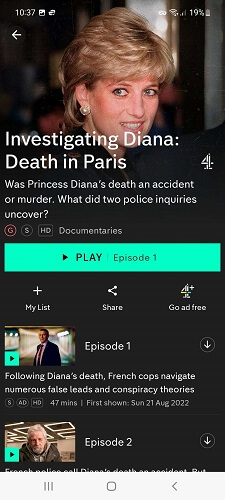 Step 10: Start Streaming!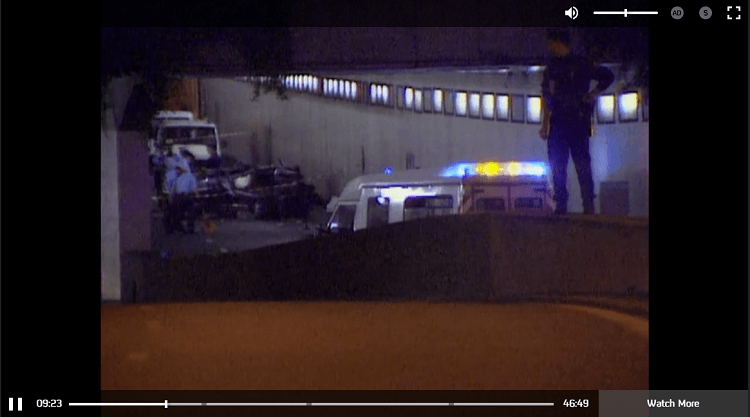 ---
What are the Best VPNs to Watch Channel 4 Outside the UK?
We've tested about 35+ VPNs with Channel 4, and we've found that ExpressVPN performs best when unblocking Channel 4 from within Canada.
1. ExpressVPN
ExpressVPN is our recommended VPN that happens to unblock Channel 4 in Canada and offers a decent price of $6.67/month (3 Months Free), which also comes with a 30-day money-back guarantee.
ExpressVPN has a great spread of servers around the world, with over 3000+ servers across 94 countries, a lot of which are spread across 4 locations in the UK.
An important feature of this VPN, which is not shared by most others, is its in-built speed test feature, which lets you be sure that you're using the fastest server for streaming Channel 4.
By connecting to its Docklands server, I was straightaway given access to its content after signing up. You can watch other UK TV content in Canada as well, e.g. ITV Hub, BBC iPlayer, STV Player, etc.
---
2. Surfshark
Surfshark is currently offering a 2-year subscription plan that is worth just $2.49/month, which makes it one of the cheapest premium VPNs on the market
If you subscribe to Surfshark, you get access to the service across an unlimited number of devices, which is great if you need to be able to access it simultaneously on different devices.
Surfshark also gives you access to over 3,200 Servers, which span 63 countries. Many of these are spread out across 3 locations in the UK and that's how you can enjoy a variety of other UK content in Canada as well, e.g. Now TV, Freeview, etc.
With great features like a No-borders mode, you use the VPN in restricted regions, and the camouflage mode disguises you from your ISP.
If you're still not sold on Surfshark being the VPN for you, have a look at some of the other premium VPNs we've tested and recommend.
---
3. NordVPN
NordVPN is another great option to unblock All 4 in Canada. With their 2-year subscription plan at just $3.29/month, NordVPN is a close second to Surfshark in terms of price and features.
The service offers over 440 UK servers in one UK location, and more than 5,000 other servers worldwide, all of which can be used across 6 devices simultaneously.
What's great about having so many UK servers, is that you'll always have back-ups for when some servers may just be offline and you want to watch Channel 4.
NordVPN comes with great features like double-protection, which lets you change your IP address twice, and CyberSec, a mode that prevents access to malicious websites and content.
As with most other VPNs, NordVPN offers a 30-day money-back guarantee, allowing you the opportunity to put the VPN through its paces before you commit.
---
4. CyberGhost
If you're not interested in a fancy product, CyberGhost offers a relatively simple VPN for just $2.25/mo if you subscribe for 3 years (with an added 3 months for free if you hurry).
What's more, CyberGhost also offers an extra 15 days on top of the regular 30-day money-back guarantee that most VPNs offer, so you have more time to test it out than usual.
CyberGhost comes with a kill-switch, a feature that disconnects from the internet immediately if the VPN fails, and a simple straightforward UI which is great for people new to the product.
A great feature specific to streaming Channel 4 online, is CyberGhost's dedicated streaming servers, which offer the best speeds for when you're binging your favorite shows.
---
5. IPVanish
IPVanish is definitely the underdog amongst all these other VPNs, but with a decent 1-year subscription worth $3.75/mo, and a special feature all its own, this VPN stands strong.
With a whopping 250GBs of cloud storage at SugarSync, secured with IPVanish's encryption, offered at no extra cost, this VPN provides a great service well-worth its price point.
With over 1500 servers across 75+ locations, 120 of which are UK-based, you'll never be left hanging when you feel the urge to watch Channel 4 content.
---
6. Hotspot Shield
Hotspot Shield is one of the oldest VPNs on this list, and though it may not have all the fancy bells and whistles that other new VPNs have, it is a reliable and trusted service.
With a yearly plan worth $7.99/mo, and a 45-day money-back guarantee just like CyberGhost, this mid-range VPN is great for people that just want a good, sturdy and simple product.
Hotspot Shield's premium subscription offers access to servers in 2 UK cities, out of a total of 1800+ across 80+ countries, which is great if you're interested in accessing worldwide content.
Though the VPN is relatively straightforward, its tough military-grade encryption is what puts it above many other products in the market today.
---
7. PrivateVPN
With a subscription to PrivateVPN, you get access to servers in 2 UK cities, out of a total of 150+ in 60 countries. Their 13-month plan is worth just $3.82/mo.
As with most other VPNs, with a single subscription to PrivateVPN, you get access to the service across 6 devices simultaneously, from your personal computer to your mobile devices.
And as always, or most of the time, a first-time subscription gives you a 30-day money-back guarantee.
---
What to Watch on Channel 4 (All 4) in Canada?
Wondering what you can watch on Channel 4 and if it's even worth the hassle of unblocking it? Well, we've got you covered with a list of some of our personal favorites that you can check out.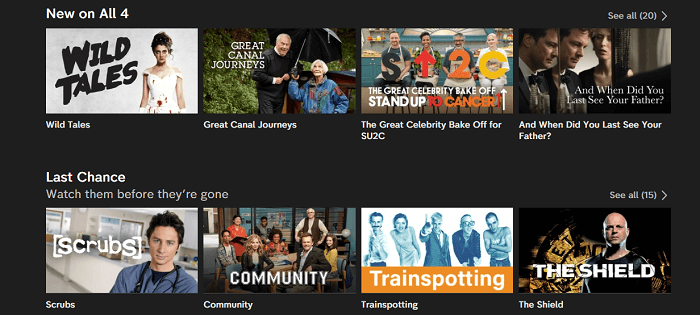 Below Deck
First Dates
Hobby Man
Terminator Genisys
Star Trek
Sputnik
Ghost in the Shell
Britain by Speech
Hollyoaks
The Great
The Big Breakfast
Seaside Hotel
Hide and Seek
Anomalia
Skins
Misfits
The Dog House
Taskmaster
First for Funny
---
Why is a VPN Needed for Watching Channel 4?
So, you know that Channel 4 is restricted to just the UK because of geo-restriction, but you might be wondering what exactly that means or why it's so common.
In short, certain companies and networks own the rights to display content in certain regions. To display this content on your own platform, you need to purchase the legal rights to do so.
Without a proper licensing agreement in place between the legal rights holders of the content you want to display, you won't be able to showcase that content on your platform.
Channel 4 is also a huge UK-based network, so they'd find it easier attaining the rights to showcase content locally, but doing so globally will definitely require more work.
This is why they simply restrict the entire platform, rather than restricting parts of the library. And this is why a VPN is needed.
A VPN (Virtual Private Network) uses special private servers to mimic a private network, allowing you to disguise your IP address, which is how you're identified on the internet.
If you connect to a UK server while you're in Canada and attempt to open Channel 4, the platform will just think you're accessing it from within the UK and open normally.
A word of caution: be wary of VPNs advertised as being free. These are usually shells for malware and adware. They may also be legitimate but have limited options.
Why? Well, maintaining the servers for VPNs is costly, and without a steady flow of revenue, it can be difficult to keep them running.
This is why free VPNs are dubious. The cost of maintaining servers is too high to offer the service for free, without some other source of income.
The VPNs we've recommended here have all been tested and are guaranteed to be safe, and they are known to work with Channel4, specifically.
---
How to Download Channel 4 Videos in Canada
Here's a guide to downloading videos from Channel 4:
Step 1: Download OBS on your windows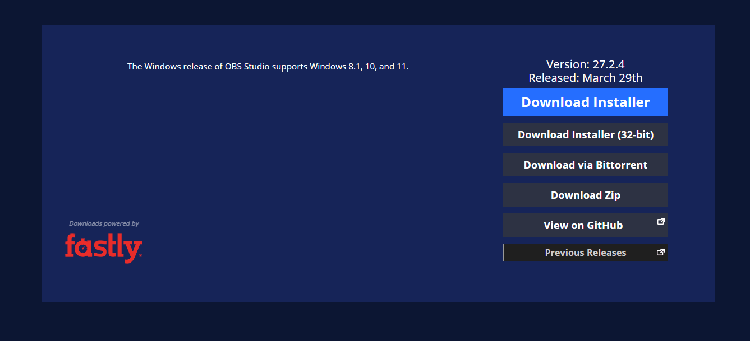 Step 2: Open the app and click on the plus sign at the bottom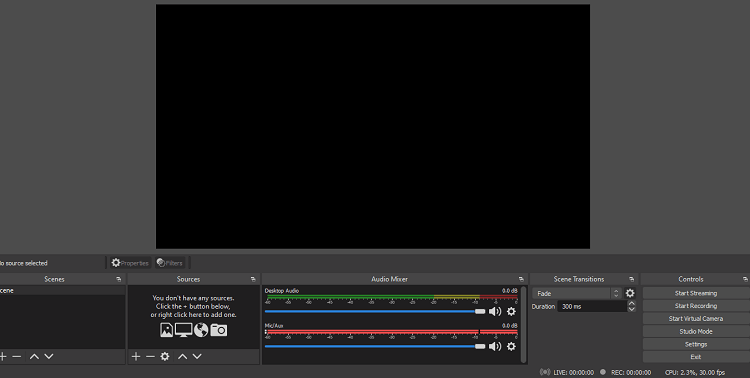 Step 3: First click on "window capture" and then click on "start recording"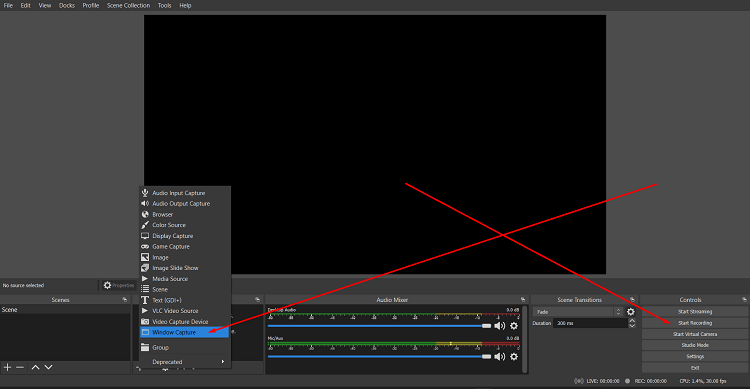 Step 4: Open Channel 4, play a movie/show, and switch to full screen
Step 5: The video will keep recording until you're streaming the show
---
Channel4 Alternatives
Here's a look at some of the alternatives for Channel4:
---
FAQs – All4
Does Channel 4 offer a free trial?
Yes. If you want to watch Channel 4 without ads, you will need to pay GBP3.99/month, but it also offers a 14-days free trial as well.
Can I watch Channel4 live on Xbox?
Channel4 (All 4) has and will continue to be available for streaming on Xbox products like the Xbox One.
Can you watch Channel4 for free?
Most of the content on Channel4 is available to watch free of charge in the UK. But some content is restricted and can only be accessed if you have a paid All 4+ subscription.
---
Closing Words
So, you're all caught up on the Channel4 restrictions and how to bypass them to watch Channel 4 in Canada using a VPN. But we have to say that that's not all a VPN is good for.
The main purpose of a VPN is to protect you while you browse the internet. With a VPN, you can ensure that your data and your device's integrity won't be compromised.
With a VPN, you don't just get access to restricted content, you get back freedom and peace of mind that hasn't been offered on the internet for a long time.